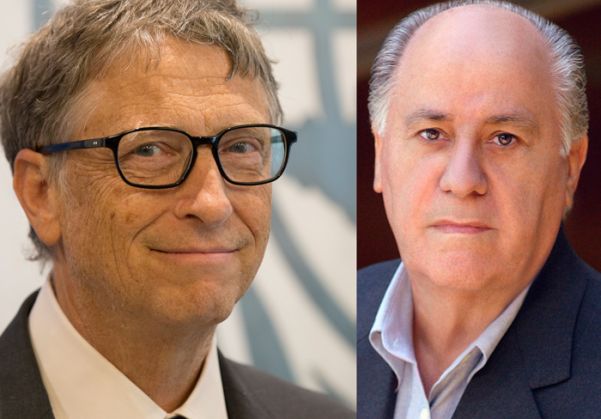 The founder of Spanish clothing-giant Zara, Amancio Ortega, was officially the richest person in the world, albeit briefly.
Ortega's table topping moment lasted briefly just like Sammy Ved who shot to fame when he owned the coveted Google.com domain for one minute early on in October.
Ortega, overtook Microsoft founder Bill Gates for a few hours in the Forbes's list of international billionaires. This was possible due to Forbe's real-time rankings of international billionaires.
Since 22 October, Ortega raked in an extra $2.4 billion, topping the list with a net worth of $79 billion until about 10:00 am Eastern Standard Time, when Gates surpassed him. This was the first time ever that Ortega had passed Gates and topped the charts. This was hailed as a milestone in Spain.
Ortega isn't as well-known as Gates, but has quietly ascended the wealth rankings over the years as his company continues to outperform consistently.
On Friday, 23 October, Forbes has put Ortega's fortune at $79.9 billion pipping Gates. Later in the day, thanks to Euro price fluctuations and a 10 per cent surge in Microsoft's stock price, Gates had $79.3 billion to Ortega's $78.5 billion.
Ortega's fortunes have risen tremendously in 2015. He has Zara's parent company, Inditex to thank. Inditex's shares have risen almost 40 per cent this year. And Ortega holds a 59.3 per cent stake in Zara, the world's biggest fashion retailer ahead of Gap.
The share prices of Microsoft and Ortega are expected to fluctuate in the next few days and depending on what happens, don't be surprised if Ortega takes over Gates again, sometime next week.