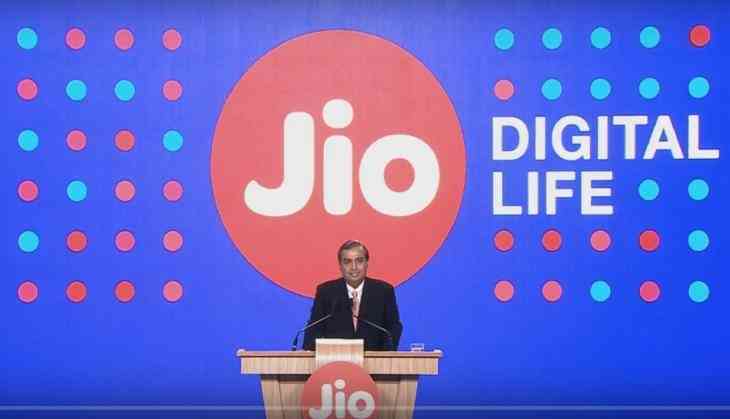 Reliance Industries owned by billionaire Mukesh Ambani created a buzz in telecom industry by providing free data and free domestic calls for a year in 2015-2016. Now in the latest development, Reliance Jio has come up with a new proposal that has stunned its rivals.
Jio, in its new proposal, wants to slash the rates of international calls. The telecom company wants to change the rates of international calls first to six paise and later to Zero.
Also read: http://catchnews.com/tech-news/you-will-be-shocked-to-know-how-much-mukesh-ambani-earned-from-jio-85821.html
The Telecom Regulatory Authority of India (TRAI) had recently conducted a workshop to discuss about reducing the international call rates, in the same workshop Jio mentioned that call rates for both domestic and international calls should be the same.
With its bold proposal about international calls, it seems Reliance Jio is looking for solo leadership in the telecoms sector by destroying its rivals one by one. The other telecom operator wanted international call rates should be Rs 1 per minute.
Also read: http://catchnews.com/tech-news/good-news-for-reliance-jio-users-83758.html
Rajan Mathews, director general of the Cellular Operators Association of India, said, "Reliance (Jio) has asked for the same charge for domestic and international, which is now at variance with what the rest of the membership is agreeing to — which is a higher termination charge."
Currently, most of the international calls are made from Airtel, Vodafone, and Idea network and Rs 5000 crore revenue is generated from those calls. If the TRAI would consider Jio's proposal of slashing the international call rates, it would be another blow to its rival companies.
Also read: http://www.catchnews.com/business-news/reliance-retail-to-be-biggest-threat-to-amazon-flipkart-t-v-mohandas-pai-85831.html
The Jio had even given the reason behind its 'unbelievable' proposal and said that current users are preferring to use Whatsapp or other Over-the-Top (OTT) apps for making international calls because they provide it free.