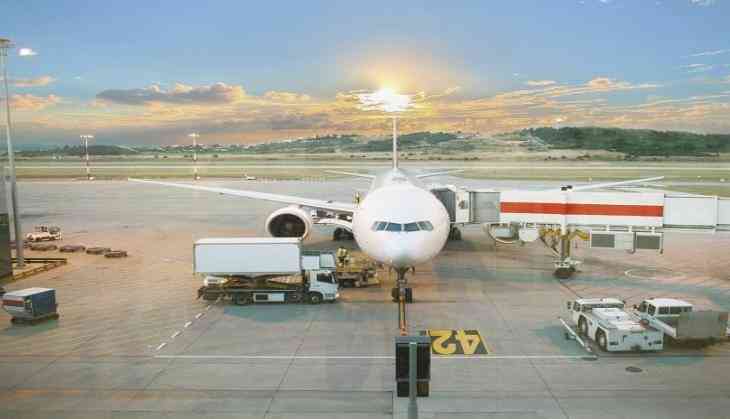 The Directorate General of Civil Aviation (DGCA) has granted an aerodrome licence to the Shirdi Airport in Ahmednagar district, enabling the launch of the long-planned flight operations from this world famous temple town, informed sources said here on 21 September.
The development under Udaan project, comes as a boon to Shirdi, which is launching from next month a year-long Shri Saibaba Samadhi Centenary celebrations of the saint revered by all communities.

The licence -- for daytime flight operations after complying with all relevant standards -- was cleared after a DGCA team conducted its final inspection of the new airport recently.
With a 2,500-metre runway, it will handle narrow-body aircraft like Airbus A-320 and Boeing B-737s, among others, on an area of around 400 acres.
A swank new 3,000 sq.mt terminal building, an Air traffic control (ATC) tower and all other communication and infrastructure are already in place, with the flights likely to start shortly.
The airport has been developed by the Maharashtra Airport Development Company in Rahata sub-district, around 240 kms north-west of Mumbai, at a cost of nearly Rs 350 crore.
With this, the travel time between Mumbai and Shirdi, which takes around five hours, would be slashed to barely 40 minutes.
A portion of the investment for the airport, nearly Rs 50 crore, was contributed by the Shri Saibaba Sansthan Trust (SSST), which is among the richest religious bodies in the country.
On an average, around 25,000 pilgrims visit the Shirdi temple daily which more than triples on weekends and special occasions.
During the centenary year celebrations, the Trust expects over 10 million people to visit Shirdi for which elaborate arrangements have been made.
Officials expect that the airport may be served by flights from Mumbai, New Delhi, Hyderabad and other locations with plans to expand in future.
-PTI