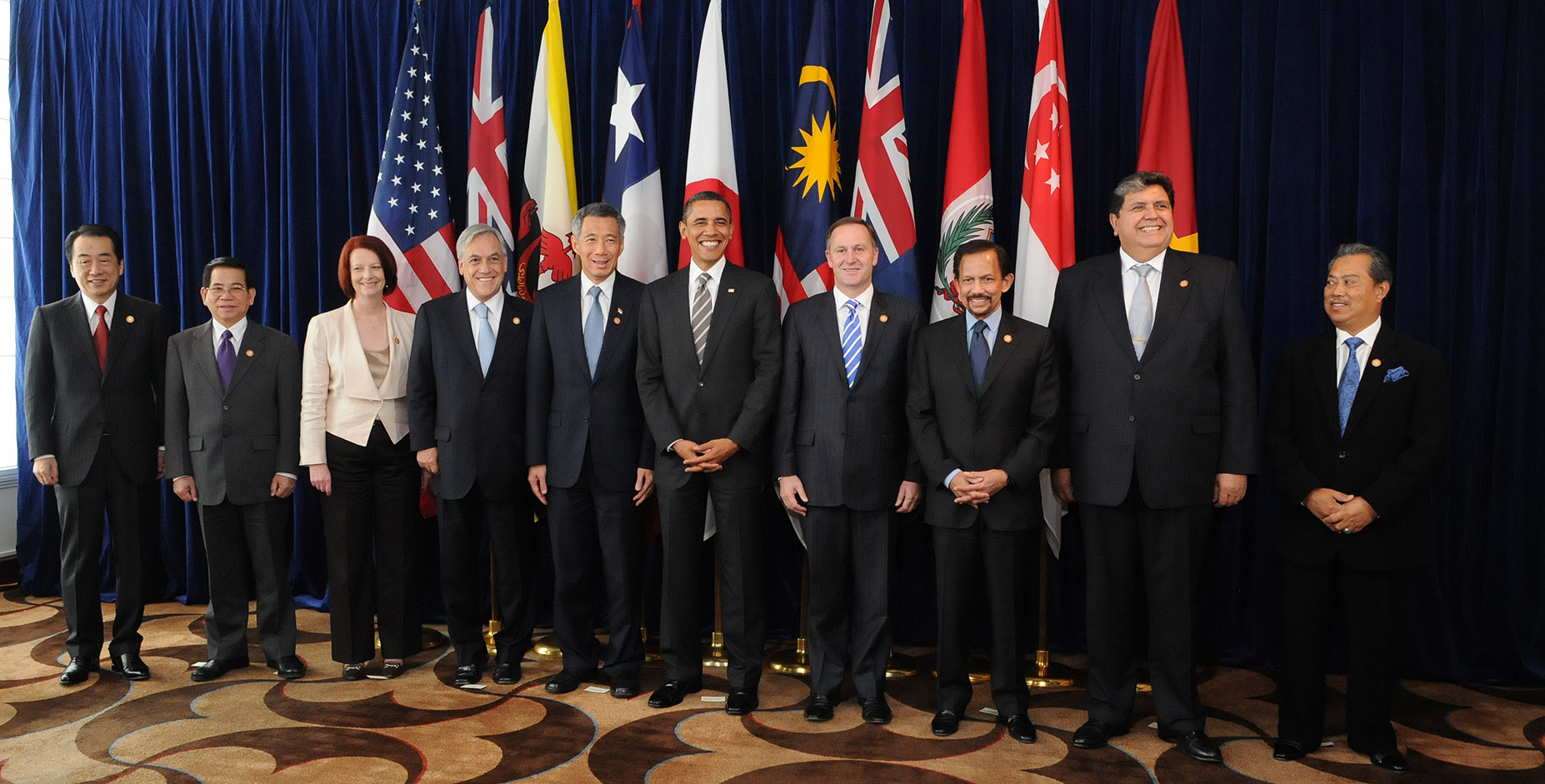 After years of negotiations, the United States and 11 other countries on Tuesday, formally inked a landmark deal on the Trans-Pacific Partnership (TPP). This deal aims to become the world's largest free-trade zone linking 40 per cent of the global economy. Though there have been negotiations to include India into the list, major disagreements and fall outs have prevented any major breakthrough.
The TPP involves the US, Canada, Mexico and nine other Pacific Rim nations. These countries represent about 40 per cent of the global GDP, according to the Peterson Institute. Experts say that by 2025, the deal can potentially increase the United States' annual income by $77 billion.
The TPP will lower tariffs and ease regulations, liberalise certain products like rice, sugar, and trucks for the nations involved. It will also address some of the rising issues of a global economy, such as patent laws for pharmaceuticals and international data transfers over the internet.
"The conclusion of the Trans-Pacific Partnership, after years of negotiations and a series of sleepless nights here, was merely an important first step," said Michael B Froman, a US trade representative, as he and other officials announced their accord.
The 'India' factor
A top US industry advocacy -- US India Business Council (USIBC) -- has argued for India's integration into global trade pacts. "For India to reach its ambiguous economic growth targets, it needs to be integrated into global trade pacts, especially those that drive commerce in the dynamic Asia-Pacific region," Mukesh Aghi, president of USIBC, said after the deal on TPP was announced by the US and 11 other countries.
Meanwhile, Commerce Minister Nirmala Sitharaman commented on India's exclusion from TPP recently and said, "If you're looking at India being left out. That's not really true. We are very actively engaged in ARSEP (Asean Regional Comprehensive Economic Partnership) which consists of ASEAN and ASEAN FTA countries. So we actually in ARSEP are moving faster along with other members."
In a recent report "India's Rise: Toward Trade-Led Growth," C Fred Bergsten at the Peterson Institute for International Economics argued that if India joined the TPP, it could expand its exports by more than $500 billion an year.
Sectors which will be affected by the TPP
Indian industries will face trade diversion effects in some of the key sectors such as textiles and clothing industries. TPP member countries will get preferential access in the US market and this would disadvantage India as US import duties on ready-made garments are high.
"This would change the dynamics of the existing global supply chain in textile and clothing sector. This is one instance of the adverse impact of TPP on India. Similarly, the loss of market access may also impact other products such as grains and other crops, processed food and heavy manufacturing," explained Sylvia Mishra, researcher from Observer Researcher Foundation in an article.
Disenchanted China
Ever since Barack Obama and his team starting negotiating the terms for the TPP, which seeks to rewrite rules of global trade for US, China has been distancing itself from the whole deal. Meanwhile, China recently concluded a free trade agreement with Australia (ChAFTA) and South Korea and has also been pushing for a broader Asia-trade pact -- Regional Comprehensive Economic Partnership (RCEP). This is in direct competition with TPP.
The opposition
Those opposing the TPP think that it prioritises corporations by limiting competition and giving foreign companies too much power in US business. But, experts from other member nations too are criticising the move. According to Sivananthi Thanenthiran, Executive Director at the Asian-Pacific Resource and Research Centre for Women (ARROW), "Despite the hazy reassurances, the TPPA will most probably curb access to medicines especially generic medicines, hamper labour rights and local economies to develop on their own. The myth of free trade is something that the current Malaysian government has not even had the ability to counter, despite wide-spread critique from India and other Latin-American countries."
Catch has reached out to experts for comments on TPP.