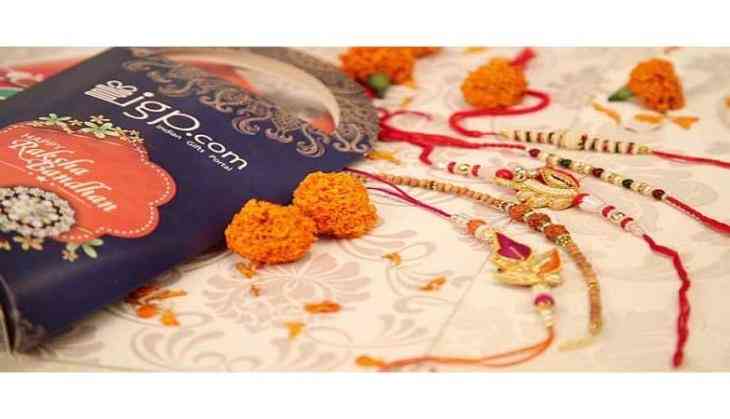 Since Rakhi 2017 is in the neighboring month, sisters would stopover at various outlets for finding rakhis. While brothers have started looking for the best rakhi gifts for their sisters.
7th August, is the day when not only Hindus but also people from other religions will celebrate this day. With the passing ages, technologies have advanced and so buying rakhis and rakhi gifts is now effortless.
There has been a significant change in Rakhi Trends as the years have passed by. Traditional and Ethnic Rakhis have made a comeback and replaced the many contemporary and imported beads that have dominated the market for quite some time until now.
Today, we have many traditional Indian designs such as Zari-booti, Kundan Rakhis, Antique Finish rakhis, Premium Stone rakhis and more.
Spirituality in Rakhis
Manan Sharma, Founder of IGP.com observes, "Like any other Indian Festival, spirituality plays a significant role in Rakhi as well. Gujaratis and Baniyas especially, are known to prefer rakhis that have premium stone studded, OM, idols of Gods or those with a Rudraksh. Even in these rakhis with Ganesha Idols are most popular." It is interesting to see that Rakhi 2017, has seen a significant adaption of traditional Indian designs along with the contemporary.
Geography and the Traditional Influences
Adds Tarun Joshi, Chairman of IGP, "People in recent times have taken preference towards western designer rakhis. However, this year the trend is different. We are seeing a lot more demand for traditional Indian rakhis. Though yes, a personal touch and regional influences too have a lot to do with this." Many Indian states are known to have their own unique rakhis. For instance, Rajasthan is known for their unique rakhis with Meenakari work. West Bengal on the other hand has amazing Zari-bootiRakhis which have each thread woven by hand. In fact, these rakhis take almost a year to design. And not to be left far behind, Gujarat is known for its Stone Studded Rakhis.
In addition to the above, the demand for designer rakhis, which can be said to be a fusion of the traditional and the contemporary are preferred by those looking for something really exclusive. Rakhis with semi-precious stones such as Zircon, Opal and Jade studded on them. Each stone is said to have qualities leading to success and wellness of their brothers.
The Age effect in Rakhi Purchases
As is the case with every Indian Festival, age plays an important role when it comes to rakhi selection. An interesting trend here is noticed when it comes to kids rakhis. Apart from the usual cartoon characters, kids love rakhis which are in the form of bands and those with LED lights. In addition to that, bright colored rakhis and those that come with bundled gifts, stationery sets, puzzles and small games are also seeing high sales. When it comes to teenagers, rakhis that double up as bracelets are the trending ones.
Women are known to be more refined when it comes to selection of rakhis for middle aged brothers. Antique finish rakhis, those with semi-precious stones, God idols, Swastikas, OM inscriptions and rakhis with Rudraksh gain prominence over normal thread rakhis.
Bhaiya Bhabhi Rakhis - An Age Old Tradition Makes a Come back
Adds Manan, "As more and more people move farther away, to foreign lands, relations become more important. Today, as a gesture of affection, sisters purchase rakhis and rakhi gifts not only for their married brothers but for sisters-in-law as well. These special rakhis, known as Bhaiya Bhabhi Rakhis are specially designed for the couples. Keeping in mind this trend, we have many designer rakhis exclusively for bhabhis on offer such as Lumba rakhis with danglers, attractive peacock designs and those with Kundan Work. We also have exclusive rakhis for bhabhis where in the lumba can be later used as pendants as part of their jewellery post RakshaBandhan. For Bhaiyas, there are rakhi options which can be worn as bracelets. This year, we have also introduced kid's lumbarakhis especially for the really young girls in the house."
-ANI