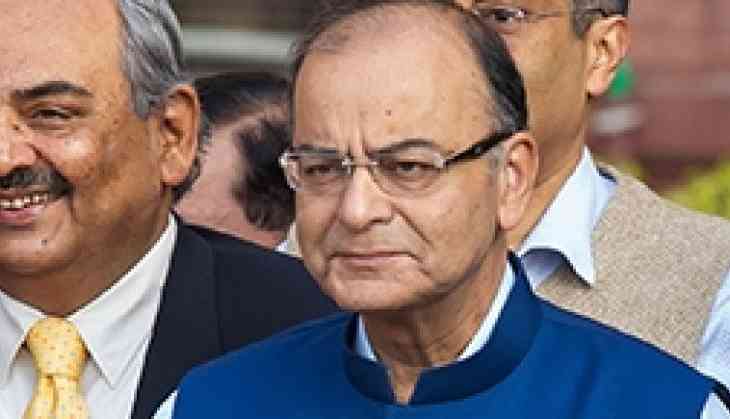 Union Finance Minister Arun Jaitley has asserted that in order to ensure consumers avail all benefits of the Goods and Services Tax (GST), it is important to take crucial decisions to make India an 'increasingly tax compliant society'.

Speaking at the annual session of the Confederation of Indian Industry ( CII) here on Friday, Jaitley while highlighting the importance of the GST, stated that the Constitution amendment Bill for the same was passed unanimously in Parliament.

"In the 14 meetings of the GST Council held till date, we have not gone for vote once. All decisions were taken unanimously," he said.

"Benefits of reduced taxation are something consumers are entitled to. We are now in the final stages of fixing tariff per commodity," added Jaitley.

The Finance Minister further revealed that in the process of creating an economic model suitable to enhance growth to the maximum potential, the Foreign Investment Promotion Board ( FIPB) will be abolished.

Commenting on India's global competitiveness, Jaitley stated that the in last few years domestic liberalisation combined with global integration has assisted in channelising benefits to all sections of the society, adding that these benefits of growth should reach the poorer strata of society as well.

"On the global front we have been confronted with a slowing down of economy but India remained resilient. For the first time now, the International Monetary Fund ( IMF) now anticipates that world with grow at 3.4 percent. There is a broader consensus that economic model we followed in the last 25 years has worked better than the one before," he said.

The Finance Minister while lauding the efforts of the state governments said competitive federalism is empowering the states one by one.

"States have become more aspirational and it is a powerful expression of their idea of what they want to follow," he added.

In the beginning of April, the Rajya Sabha passed four GST Bills without amendments, setting the stage for the government for the launch on July 1.

The four bills passed on April 6 - the Central GST bill, the Integrated GST bill, the Union Territories GST bill and the compensation law - have already been cleared by the Lok Sabha, where the government enjoys majority.

The GST rates will be discussed by the GST Council on May 18-19.
-ANI