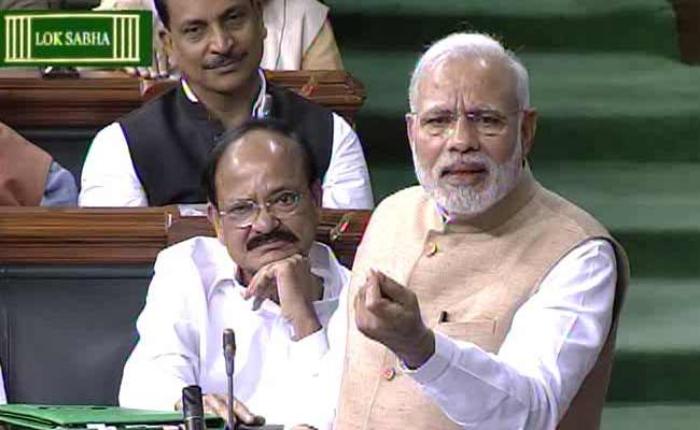 Prime Minister Narendra Modi said on Saturday that his government would continue to pursue economic reforms for India even though the country is now the world's fastest growing economy and holds the spot for the world's most favoured investment destination.
"My agenda for reform to transform is yet to be finished," he told the "Advancing Asia" summit co-hosted by the International Monetary Fund (IMF) and the government of India.
"Entrepreneurship is also booming, following a series of steps we have taken."
With IMF Managing Director Christine Lagarde on the dias, Modi said reform of global institutions such as the World Bank and the IMF has to be an on-going process. But even now they don't reflect the global economics realities.
"I am very happy that the IMF has decided to finalise the next round of quota changes by October 2017," he said, a day after his government tabled a supplementary demand of grant of Rs 69,575 crore in parliament for increasing India's quota in IMF with higher voting rights.
Modi said many knowledgeable people have said that the 21st century is and shall remain the Asian Century, where India has a special place. He said:
"We are a ray of hope for global economic recovery. India has also dispelled the myth that democracy and rapid economic growth cannot go together."
- With agency inputs