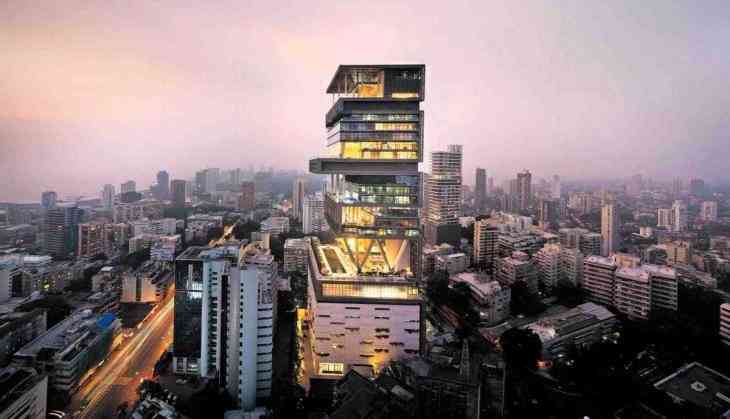 In an affidavit filed by Sandesh Tadvi, Chief Executive Officer (CEO) of Maharashtra Wakf Board (MWB), it has been stated that the land on which world's most expensive house, Antilia is build is illigal.
The land on which Muffin-Antilia Commercial Pvt Ltd was built was bought from the Trust in the year 2005. This trust was created to look after the deprived children, which sold approximately 4,532 square land to Antilia Commercial Pvt Ltd in July 2002 for only 210.5 million. At that time, its market value was about 1.5 billion rupees.
The affidavit says, "A mischief was committed by the chairman and the then CEO that they passed a resolution dated 09/03/2005 thereby ratifying the sale of the land."
In the year 2002, the Trust had filed an application with charity commissioner to allow sale of land to Antilia Commercial. On 27th August 2002, permission was granted. Later, the Maharashtra State Board of Waqf found this transaction illegal and Antilia Commercial was sent a notice of violation of Section 52 of Waqf Act 1995.
The orphanage trust challenged the notice issued by the CEO to the Waqf Tribunal on April 22, 2004. State Waqf Board resolved the issue with the trust during the trial. The result was that the trustee would accept that the land was in fact the property of the Waqf.