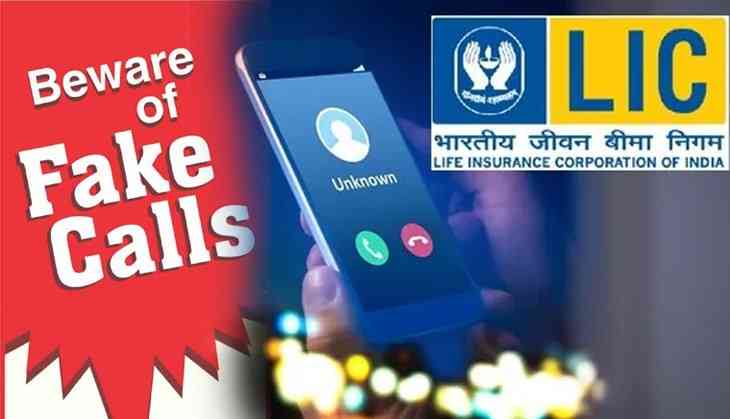 Life Insurance Corporation of India (LIC) has issued a warning to its customers to protect them from falling in the prey of fraudsters.
As per the alert released by LIC, it has been noted that customers are receiving some false calls in the name of LIC on their mobile number and landline numbers. Some deceiver calls customers by becoming a LIC officer, agent or IRDA officials. In this call, these fraud people exaggerate the benefits related to an insurance policy. Thus, they persuade the customer to purchase the policy.
According to LIC, the fraudsters have also recovered a good amount from a customer by surrendering the policy. While the surrendered amount of some customers have been invested somewhere else by making false promises. In this way, policyholders are being misled by the scamsters.
LIC has clearly stated that the company does not suggest any customer surrender their policies. The company has appealed to the customers not to attend such fake calls from unknown numbers. LIC has suggested its customers that they should register their policy on the official website of LIC.
Important points should keep in mind:
LIC has requested its customers that they should buy a policy only from an agent who has a license issued by IRDA or an ID card issued by LIC.
In case of any spurious calls, the customer should file a complaint at co_crm_fb@licindia.
Also Read: LIC Policy Payment: Short of cash? Here's how to pay LIC premium through credit card