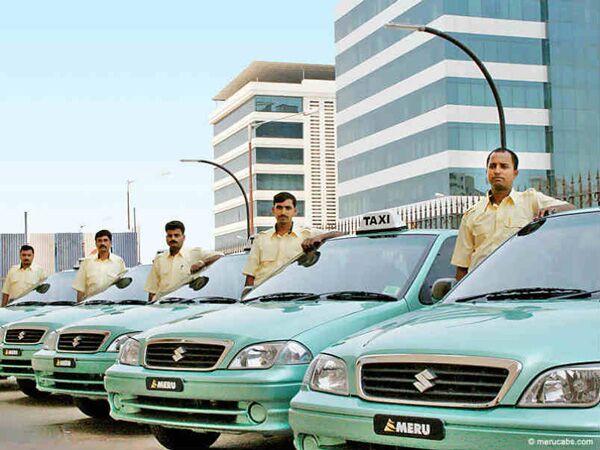 Meru cabs has become the first Indian radio taxi operator to go global. Meru has tied up with eCab, a part of France's Taxis G7, with an eye on global markets.
Under the alliance, Meru customers can use eCab services during travel in 50 major international cities, including in France, Belgium, the Netherlands, Ireland and Canada.eCab mobile app users can avail of Meru's services when they visit India.
"This is a two-way arrangement which would create a global pool of 33,000 cabs in six countries in three continents," eCab CEO Laurent Kennel said.
"This partnership will increase the reach of our five million customers, a large chunk of which is mobile, to use the services of eCab in the countries where it is operating," Meru Cab Chief Operating Officer Prem Kalliath said.
"We are proud to become the first Indian radio taxi player to forge a global alliance and become a part of eCab alliance, driven by prestigious Taxis G7 which enjoys strong presence across key international markets.
With this alliance, Meru Cabs will now extend its array of services to international commuters visiting India through the eCab mobile app," Siddhartha Pahwa, CEO, Meru Cabs, was quoted as saying in media reports.