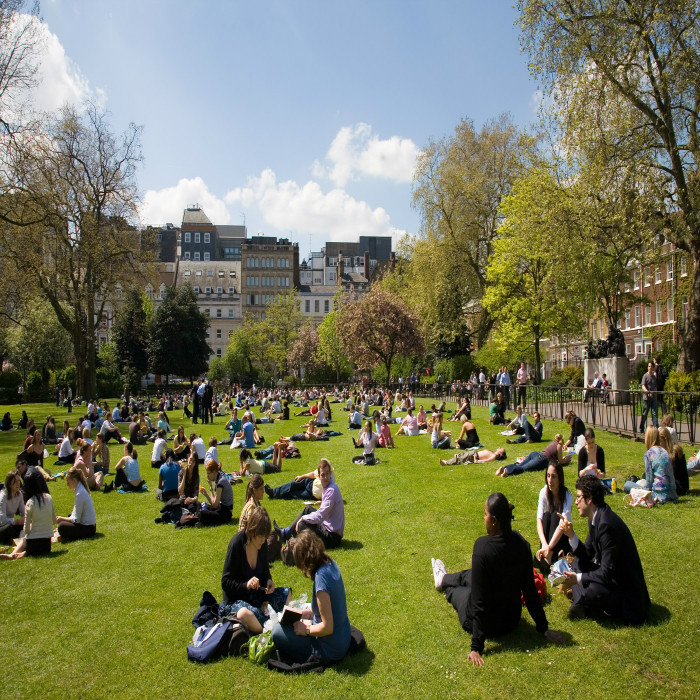 India is the third-largest international student market in London after China and the US, according to a latest report.
International students studying at London universities last year provided a 3 billion pounds boost to the UK economy and helped support 37,000 jobs, the report by London & Partners, the Mayor of London's official promotional company, said.
Of those figures, Indian students spent an estimated 130 million pounds in 2013-14 compared to 407 million pounds by the Chinese and 217 million pounds by the Americans.Of the 130 million pounds total, Indians spent 43% at 56 million pounds on tuition fees, 56% at 74 million pounds on subsistence and less than 1% on visiting friends and relatives.
'The Economic Impact of London's International Students' report also noted that while Chinese student numbers have grown by 49% since 2009-10, the Indian market has continued to decline, falling by 11% year on year.
"The drop in Indian students, started after the peak in 2009-10, followed a sharp expansion of the Indian student population that took place between 2004-5 and 2009-10. It is widely speculated in the press that the decline can be attributed to a change in post-study visa requirements," the report said.
Italy, Germany, France, Hong Kong, Greece, Malaysia and Nigeria complete the top 10 countries of origin for international students in London.
Mayor of London Boris Johnson said: "There's a reason why thousands of university students from all over the world are drawn to London each year - we have some of the best universities on the planet, producing everything from ground breaking scientific research to virtuoso musicians."
"London's universities help to make the capital such a thought-provoking, stimulating and breathtaking city which provides a learning experience in itself. London is also the global capital of culture and I urge this year's intake of international students to make the absolute most of their time here. Visit our iconic theatres and galleries, take in our amazing museums, learn from our greatest minds and inspire others to follow in your footsteps."
In 2013-14, London had 13,460 Chinese students, 6,440 American students and 4,790 Indian students enrolled across the capital of a total of 106,000 international students.
Students from the US were the highest contributors per capita, spending 33,600 pounds per year on average, while the European Unionoccupy the lower rungs of the top 10 league, with per capita spending for Italian, German, French and Greek students averaging around 23,000 pounds per year.
PTI