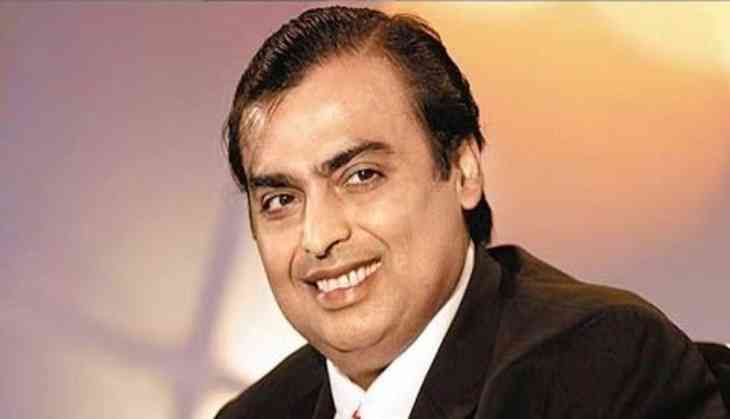 India's richest person Mukesh Ambani has turned 61 today, i.e. 19 April. He is one of the powerful businessmen of India. His popularity is not only in India but also in the world. According to the Forbes data released in March 2018, Ambani is the owner of 40.1 billion dollars property. Currently, he is the CEO and chairman of Reliance Industries Limited which is ranked among the Fortune Global 500 with Ambani owning 44.7% stake. Because of this percentage, he is the largest shareholder.
Being the richest person, he also has a million of fans and followers who also wants to be like him. It's not wrong to say that many people are having the dreams that they could become like him.
Are you also wanted to know more about India's business tycoon? then, we are here to tell you about some of his unknown facts that will make your day and motivates you to be like him.
Also read: Mukesh Ambani's son Akash Ambani and 'bahu-to-be' Shloka Mehta's romantic chemistry will make your day; see video
Have a glimpse of Mukesh Ambani's life:
1. Well, everyone familiars about the Ambani's love towards connection. But do you know he was also a lover of hockey? Yes, during school days Ambani used to play hockey.
2. You will be shocked to know that he has never tasted the alcohol in his life and he is a pure vegetarian as well.
3. Mukesh Ambani, owner of the world's largest refinery. He is having a refinery in Jamnagar, Gujarat and with an installed capacity 668000 barrels/day which has become world's largest refinery.
4. Do you know that Ambani is the lover of cars? Reportedly, he is having more than 168 cars which include BMW 760LI, a bulletproof car. He also owns Mercedes-Maybach Benz S660 Guard, Aston Martin Rapide, Rolls Royce Phantom and Bentley Continental Flying Spur.
5. Mukesh Ambani is also having the Z-security and become the only businessman in India who is having it.
6. You will be surprised to know that Reliance owner's annual salary is Rs 15 crore, which has remained unchanged for the past nine years.
7. By launching Reliance Jio, Ambani has brought the tsunami in the telecom world. His new start-up in telecom sector had reached to 16 million subscribers within a month of the launch.
Watch Video:
Also read: PM Modi opens up on rape cases in India during his UK visit; says, 'ask your sons where they are going, not your daughters'