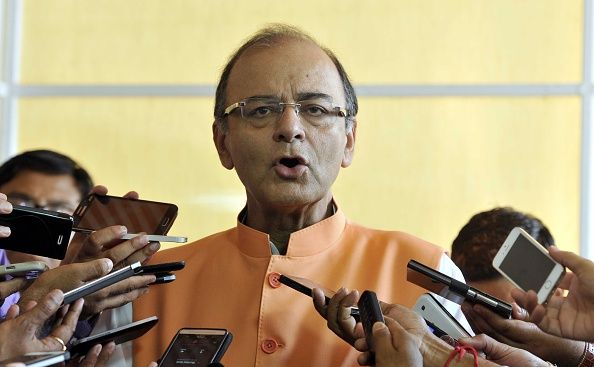 Speaking at the Economist India Summit on Wednesday, Finance Minister Arun Jaitley cleared the air about the Goods and Services Tax saying that the GST might see the light of day near 1st April 2016.
"I would like to see the GST being implemented by 1st April," Jaitley said to the media here.
Talking about the obstructions from the Congress party, the FM said that " Congress might succeed in hurting India and its economy by further derailing the bill for some time".
Jaitley, however, did not disclose how the government will push the Bill, which is stuck in a political logjam where the ruling NDA does not have a majority.
The finance minister added that for India to grow stronger in the economy has to hold on to its reform part. Factors like slow growth rate, high volatility should not cease it from achieving its tag of the fastest growing economy.
-ANI