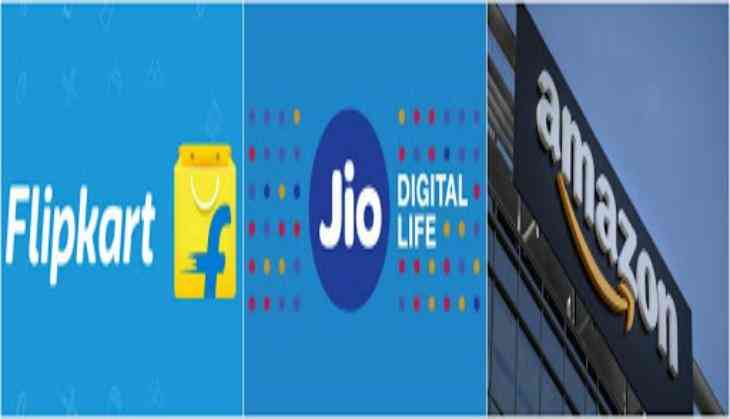 The legendary businessman of India and father of Mukesh and Anil Ambani, Dhiru Bhai Ambani's dream was to revolutionise the life of Indians by providing them a cheaper phone call rate than a postcard. The elder son of Dhiru Bhai, Mukesh has completed his father's vision by providing millions of Indian's free calls.
Reliance Jio owned by Mukesh Ambani entered into the highly anticipating and crowded telecom sector and managed to gain the maximum number of the subscriber by destroying its arch-rivals. Now once again Mukesh Ambani is betting big on India by empowering Kirana stores so that they can compete major e-commerce companies like Flipkart and Amazon.
Also Read: Good news for Jio users: After free data and feature phone, here is the next big step that telecom giant is going to take
It was recently when Mukesh Ambani had revealed his strategy to the world in the Economic Times Awards for Corporate Excellence and confessed that when investing abroad was a fashion, at that time Reliance industries took a calculative risk by investing in India and it had paid him 'handsomely'.
Now after destroying the telecom market, Reliance Jio is all set to challenge the retail market that too at a time when companies like Amazon and Flipkart are investing million dollars in e-commerce. Mukesh Ambani's ambitions are high because he is planning to invest in the small kirana stores.
Also Read: After stunning Airtel and Idea, Reliance Jio all set to outsmart Amazon and Flipkart
To those who are participating in e-commerce war, kirana stores are dying but Ambani is planning to make money that too without spending money or by dirtying his hands with delivery issues. What the business tycoon of India is planning is to link kirana stores to his Reliance Jio subscribers. The company will offer digital coupons to its customer at the discount rates. However, the company is not planning to spend its own money in providing discount coupons but he will mediate between the manufacture and Kirana stores.