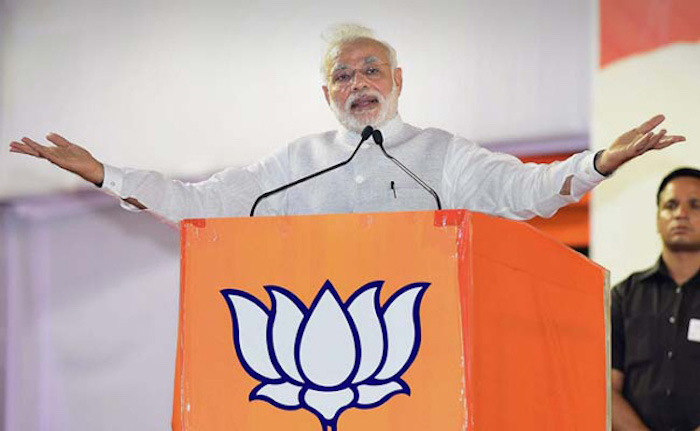 Despite inflation falling to record lows, Prime Minister Narendra Modi today promised to continue the war on prices to bring rates further down as a measure to boost economy and provide relief to the common man.
Modi said the inflation rate was in double digits when the BJP-led NDA government came to power in May last year, but a series of measures has since brought it down to 3-4 per cent.
"Despite insufficient monsoon, we have been able to bring down inflation. Inflation was in double digits before we came to power. Because of the initiatives of our government, We have been able to bring it down to 3-4 per cent. We will continue to make efforts to bring it down further," Modi said while addressing the nation on 69th Independence Day.
Retail inflation (CPI) slipped to a record low of 3.78 per cent in July while the wholesale price index-based (WPI) inflation touched a historic low of (-)4.05 per cent.
The inflation has declined mainly on account of cheaper food prices, including those of vegetables, fruits and cereals.
The government has taken a host of steps to check prices, which include restrictions on onion exports, encouraging pulses production and action against hoarding.
Describing the softening of prices as a "positive sign", Finance Minister Arun Jaitley had said yesterday that inflation is under control and all macroeconomic indicators are extremely encouraging.
RBI Governor Raghuram Rajan, after the monetary policy announcement on August 4, had said the central bank may cut benchmark rate even out of the policy cycle depending on how macroeconomic indicators play out.
RBI mostly tracks the consumer price inflation for its policy decisions, and its next review is due on September 29.
-PTI