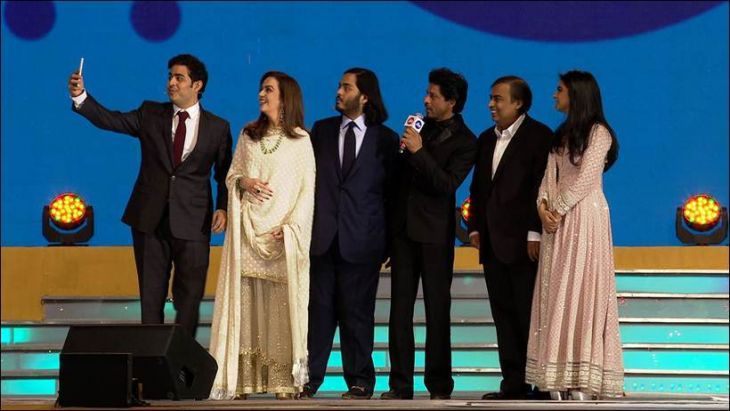 Reliance Jio\'s full-scale commercial launch will be pan-India, offering only 4G LTE connectivity.
LTE stands for Long Term Evolution, and isn\'t as much a technology as it is the path followed to achieve 4G speeds.
Reliance Industries Ltd's (RIL) 'Reliance Jio Infocomm', launched its 4G services on Sunday for its employees. The full commercial roll-out of the product will happen in March 2016.
"On the 83rd birth anniversary of our founder, I wish to offer you Jio services from tomorrow," said Mukesh Ambani at the event and further added that this was the first time in the history of corporate India that such an employee-first initiative had happened at this scale.
What is Reliance Jio?
For years in making, Reliance Jio offers 4G LTE connectivity for data and voice, currently the fastest and latest generation of cellphone network coverage.
It's full-scale commercial launch will be a pan-India one, offering only 4G LTE connectivity. Jio will not revert to older technologies like 3G or 2G unlike other players in the market.
Airtel and Aircel use the 2300 Mhz spectrum for deploying their 4G services in India. Vodafone and Idea are on the 1800 Mhz spectrum. But, Reliance has the largest spectrum bank in the country, compared to any other operator in India and this puts Jio at an advantage as compared to other players.
Reliance Jio has laid more than 2.5 lakh kilometres of fibre-optic cables thereby covering 18,000 cities and over one lakh villages.
It also claims to have an initial end-to-end capacity to serve in excess of 100 million wireless broadband and 20 million Fibre-to-Home customers.
Watch the video below:
Reliance holds the 2300 Mhz spectrum across the country, 800 Mhz spectrum in 10 circles and 1800 MHz spectrum in 6 circles. Also, Reliance's total investment is nearly Rs 34,000 crores.
Reliance has also launched, 'Jio Chat' that combines chat, voice, video calling, conferencing, file sharing, photo sharing among others features.
According to PTI reports, Jio plans to offer high speed data, digital commerce, media and payment services for about Rs 300 to Rs 500 per month.
It is also working on its digital money and digital payment business strategy and Jio Money will try and provide secure, digital payments in India.
Excellent network strength and speed:
According to recent reports by brokerage firm Credit Suisse, download speed on 4G network of Reliance Jio during its beta-test phase soared at 70 MB per second. Also it remained in 15-30 mbps range on most occasions.
At the former speed, a full movie can be downloaded in about half a minute, while at 15-30 mbps the download time is about three minutes.
The report said download speed of Reliance Jio 4G service was impressive and found urban coverage of RJio network at par with incumbents but remarked that rural coverage remains negative.