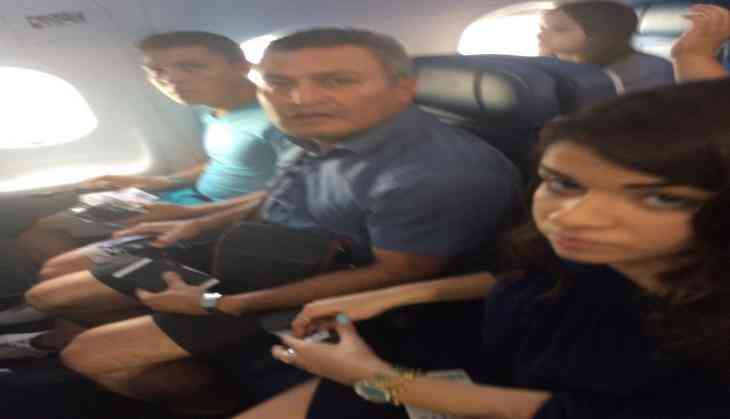 Author Ann Coulter sparked a row on Twitter after she said the airline moved her from a pre-booked, "extra room" seat and gave it to another woman.
Coulter bawled out against the company on Twitter, calling Delta the "worst airline in America".
According to her, they had given her seat to a person who was neither old, nor a child, nor sick, nor an "air marshall or a tall person."
If @Delta employees were not so HONORABLE & TRUSTWORTHY, I would have said this is an outright lie. Facts are not "insults." https://t.co/w3fpEmu3z8

— Ann Coulter (@AnnCoulter) July 17, 2017
Coulter was flying to the West Palm Beach, Florida, from New York's LaGuardia airport when she was reassigned from an aisle to a window seat on the same exit row with extra leg room
But I love @Delta declaring my tweets unacceptable. @Delta now dictating acceptable conduct off the plane. NOT fascist at all. #Resist https://t.co/w3fpEmu3z8

— Ann Coulter (@AnnCoulter) July 17, 2017
According to a Delta spokesperson, there was no confusion during the flight as all the passengers had complied and the flight took off on time. It said it only learned of Coulter's complaints after she began tweeting about it on July 15, following the flight's arrival.On Sunday evening, Delta responded to Coulter on Twitter and said it will refund the $30 she had paid for the preferred seat.
If you thought it was about $30, @Delta, why didn't you give this woman $30 and let me stay in my PRE-BOOKED, ASSIGNED seat? pic.twitter.com/sR1g8tuRWX

— Ann Coulter (@AnnCoulter) July 17, 2017
-ANI