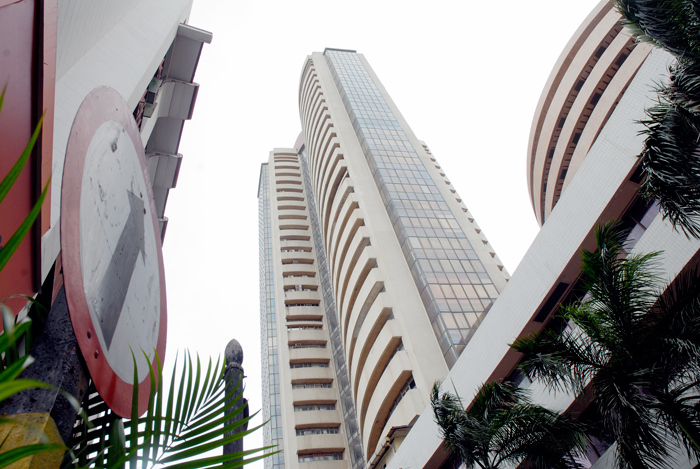 The benchmark BSE Sensex recovered over 188 points in early trade on Wednesday on value-buying by investors despite industrial production in November plunging to an over four-year low and consumer inflation shooting up to 5.61 per cent in December.
A higher trend on other Asian bourses, tracking overnight gains in the European and U.S. markets, helped trading sentiment improve, brokers said.
Gainers and losers:
The 30-share barometer, which had lost 252.30 points in the previous two sessions, was trading higher by 188.34 points, or 0.76 per cent, at 24,870.37 with realty, pharma, power, consumer durables, metal, auto and oil & gas sectors leading the recovery.
On similar lines, the NSE Nifty rose 59.85 points, or 0.79 per cent, at 7,570.15. Meanwhile, Industrial production (IIP) contracted by 3.2 per cent in November - the lowest level in over four years - due to poor performance of manufacturing sector and a sharp decline in capital goods output.
The rise and fall:
Rising for the fifth straight month, retail inflation or CPI, quickened to 5.61 per cent in December, limiting the headroom for the Reserve Bank to lower rate next month.
Shares of country's largest software exporter TCS on Wednesday fell 0.63 per cent to Rs. 2,309.45 after dipping to Rs. 2,301.20 despite a 14.2 per cent jump in net profit at Rs. 6,083 crore for the third quarter of the current fiscal.
Among other Asian markets, Hong Kong's Hang Seng was up 2.23 per cent while Japan's Nikkei gained 2.48 per cent in early trade. Shanghai Composite Index was up 0.60 per cent. The U.S. Dow Jones Industrial Average ended 0.72 per cent higher in Tuesday's trade.
-PTI