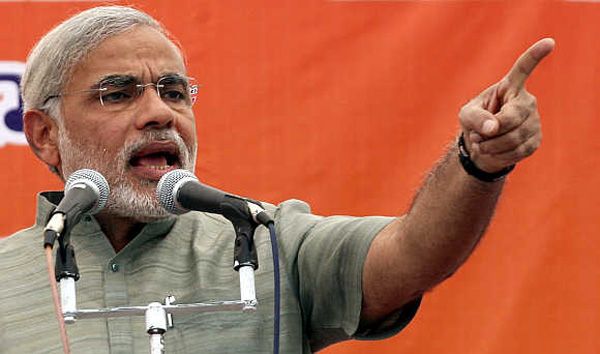 BJP's defeat in the Bihar State Elections is a "political pothole", which is likely to hurt the stock market in the near-term, yet global financial services majors are positive on the country's economic cycle.
Global financial services majors Citigroup, Nomura and Bank of America Merrill Lynch believe the loss would likely hurt the market in the "near-term", but the fears of derailment of the reform agenda may be "exaggerated".
According to Citigroup, markets are likely to get affected as the Bihar loss is likely to give a break to BJP's momentum and dominance, it would also raise risks of opposition intransigence in legislative policy making and shift the focus on reform or policy response of the govt.
"It is a political pothole - a bump that you usually ride out of with some temporary discomfort (though you do start looking at the road more closely). We stay positive on the economic cycle, and the market," Citigroup said in a research note.
It further added that "while contentious legislation: GST, land bill are for now more at risk, legislative policy making will be noisier".
Echoing similar views, Japan's brokerage firm Nomura said, economically, the Bihar defeat will be seen as a sign of greater difficulty for the BJP in pushing through its reform agenda at the centre, due to lack of numbers in the upper house and risk of the BJP becoming populist.
"Hence, the immediate reaction is likely to be negative. However, the fears of derailment of the reform agenda may be exaggerated," it said adding that "beyond the immediate negative reaction, we do not expect the direction or pace of economic reforms to change dramatically in the coming year".
According to Bank of America Merrill Lynch, lending rate cuts, not reforms hold the key to recovery.
The global brokerage firm believes that reforms will continue to be "calibrated", especially after the Bihar poll result, and this may disappoint some segments of the markets.
"It will not be easy for the Modi government to push for, say, GST Bill, in the winter session of Parliament. In our view, the market has been excessively focused on 'reforms'," it said in a research note today.
The Grand Alliance routed the BJP-led NDA in Bihar to score a landslide two-thirds majority in the Assembly polls. The newly-formed JD(U)-RJD-Congress alliance secured 178 seats in the 243-member House, while the BJP-led NDA, bagged only 58 seats.
-PTI