Railways needs a big boost, but Suresh Prabhu's budget is not it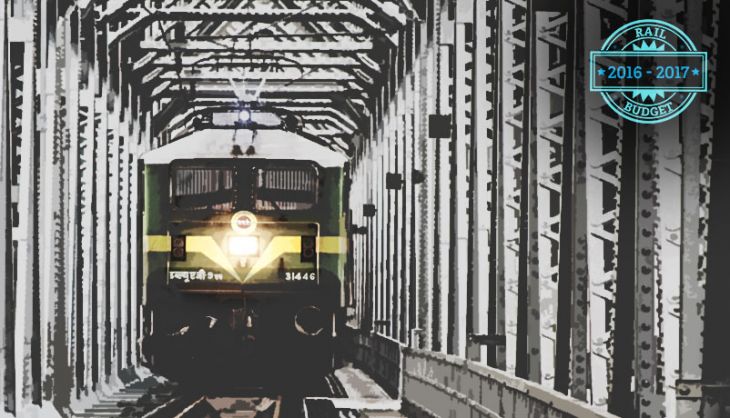 In his second budget speech as the railways minister, Suresh Prabhu sounded pragmatic and closer to reality.
This wasn't surprising as many of his projections from last year have come crashing down.
A key reason for Prabhu's failure in the past year was the downturn in the economy that hit the railways' revenue from freight as well as passengers tariffs.
So, this time, Prabhu started his speech by saying, "These are challenging times, maybe one of the toughest, faced with two headwinds, entirely beyond our control: tepid growth of our economy's core sectors due to international slowdown and the looming impact of the 7th Pay Commission and increased productivity bonus payouts."
This situation has forced Prabhu to revise the operating ratio target to 92% in 2016-17 as against 90% for 2015-16.
In simpler terms, it means the railways will spend 90 paise of every rupee of its revenue. The lower the operating ratio, the higher is the profitability.
The railways has set a revenue target of Rs 1.84 lakh crore for this fiscal, an increase of 11% over last year's revised estimates. It has also targeted capital expenditure of Rs 1.21 lakh crore.
A steep climb
Analysts, however, said achieving these targets would be a challenging task as the railways has registered a flat growth in revenue in the 2015-16 fiscal.
"The minister has presented an ambitious budget as far as investments and revenues are concerned but it will be really challenging to meet those targets given the current economic environment," said Nripesh Kumar, Director, Infrastrcutre, PwC India.
Indeed, the revised estimates for the current fiscal show a 10% decline in passenger revenues, 8% drop in freight revenues and 9% decline in overall revenue receipts.
Moreover, the finance ministry has decided to keep the budgetary allocation to the railways ministry at Rs 40,000 crore, same as last year.
Predictably, the markets reacted sharpy to the depressing performance of the railways in the past year and railway-related stocks took a beating during the day.
Here is a list of the battered railway-related stocks:
Company and their corresponding loss in value:
Kernex Microsystems: 4.89%

Kalindee Rail Nirman: 9.26%

Titagarh Wagons: 8.40%

Hind Rectifiers: 7.69%
In the absence of any significant hike in freight and passenger tariffs, Prabhu proposed to increase the railways' non-tariff revenue - by monetising its land and increasing advertisements four-fold. He, however, failed to present a plan to achieve this.
Among other significant announcements, Prabhu announced four new trains and offered 2-4 Deen Dayalu unreserved coaches in long-distance trains with facilities like drinking water and mobile charging points.
The new trains are:
Uday Express: The name is an acronym for Double Decker Air Conditioned Yatri. It will carry almost 40% more passengers than regular trains.
Tejas Express: It will run at 130 kmph and offer "on board services" such as entertainment, local cuisine and wifi.

Humsafar Express: A fully air-conditioned third-AC express train.

Antyodaya Express: Aimed at low-income travellers, the fully unreserved superfast train will operate on busy long-distance routes.
Low on promise
Former railways minister Pawan Bansal of the Congress said this budget didn't offer anything new and Prabhu was taking credit for old schemes.
"He has tried to take credit for many things. He talked about the dedicated freight corridor. Manmohan Singh started it long back, both in the tbeastern and western corridors. The important aspect is what will be the financial model," Bansal added, referring to Prabhu's proposal to develop freight corridors between Delhi-Chennai, Kharagpur-Mumbai and Kharagpur-Vjayawada.
Bansal has a point about the finances. A report presented in the Lok Sabha in April 2015 revealed that the railways "has a large shelf of pending projects worth Rs 4,91,510 crore and implementation is as low as 3.25%".
Given this, how many of Prabhu's proposals will actually be implemented?