Railways: is surge pricing designed to clear the path to privatisation?
Tom Thomas
| Updated on: 10 February 2017, 1:46 IST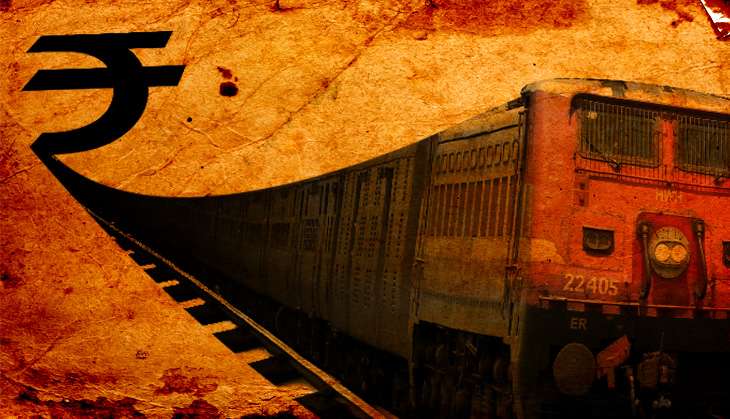 The latest on offer from the Indian Railways is 'surge pricing'. It essentially means that all tickets other than first class AC and executive class of specific trains (to start with) will now be sold at a premium for no apparent reason. Or maybe there is a reason? To unravel the puzzle, we need to read surge pricing together with a series of other measures unleashed on the railways by the BJP government.
The first step was bringing in 'dynamic pricing' through what is called 'Premium Tatkal' tickets, which are sold at three-four times the normal Tatkal tickets. Under this scheme, an AC 3-tier ticket between Chennai and Bangalore of around Rs 800 could cost around Rs 5,000. It's a fare hike that even the most cutthroat bus companies don't impose during peak season.
Also Read: Indian Railways' surge pricing will just harass the general public. Here's why
The second was the scrapping of all special trains which used to be run during festival and holiday seasons to ease traffic. In their place 'Suvidha' trains were introduced. On these trains, every ticket is sold at 'Premium Tatkal' rates. All General Managers and Divisional Railway Managers have been instructed not to run special trains except in dire cases of disasters or for accident evacuation.

The third was the decision to operate the cash cow of Suvidha trains through the year instead of on select routes during peak season.

The fourth step was the introduction of surge pricing on non-Suvidha trains all the year round.

Complimenting these steps is the scrapping of special status for the Railway Budget and making it just another line item in the Union Budget. The same move also delinked fare hikes from the budget.
Let's see what the government has achieved so far. They have got the rail passengers used to the idea of 'dynamic pricing' and 'surge pricing'. They have also isolated some trains as 'special', where rogue pricing through the year for the entire train has been legitimised. Now, more backup trains have been pumped up with 'surge pricing' to join the league of 'special' trains.
Some analysts argue these steps are being taken to favour private airlines that offer more competitive prices on trunk routes. While this could be true for the short-term, as long as oil prices remain low - and, thereby, make it affordable for the airlines to fly at lower cost - there could be more to it than meets the eye.
The largest railway network in the world with over 115,000 kms of track, carrying 23 million passengers every day - or about 8.4 billion every year, amounting to a passenger movement equivalent to eight times the population of this country - to and from over 7,000 destinations should be an attractive proposition for any business.
Also Read: Only in India: Indian Railways' electric locomotive goes missing... Wait, what?
What has prevented privatisation of the railways thus far has been its non-viability, as the bulk of its 12-13 million long-distance passengers are ordinary people who pay under Rs 400 for an overnight, non-AC but comfortable sleeper berth. The railways, according to the IRCTC, recovers only 57% of its cost from normal passenger fares. While this made it unviable for privatisation, the affordability gave the railways the edge and its iconic role in national integration - taking ordinary people far and wide at affordable prices.
In fact, the railways is the only mode of transport where one could even manage ticketless travel - a choice that helped millions of people survive through distress migration to cities in other parts of the country.
However, the slew of steps that the present regime has taken is changing the conditions that made privatisation of railways unviable. As was done in the earlier tranches of privatisation, of sections of railway services like catering, supply of bed rolls, etc., next on offer could be trains that have been spruced up for killer profits. They are ready and waiting for a private owner.
All that remains is handing over of keys to these 'special' trains to private companies. This isn't much different from handing over oil rigs to private players after taxpayer money has been spent on finding oil. And mind you, it is only these cash cows that will be handed over and not the entire railways, as that will be an unwieldy proposition.
If you know the traffic control system of the Indian Railways, the practice has been that the more important trains always gets precedence over other trains (superfast trains over express, express trains over passenger rails). So, we could now be staring at days when all trains will wait for private trains to pass by on tracks built and maintained by taxpayer money.
Acche Din indeed!
Also Read: #JNUCrackdown: Dear Mohandas Pai, we fund your sector, not opinions