Post-Jio telecom landscape: how will firms respond to next spectrum auction?
Catch Team
| Updated on: 15 September 2016, 20:51 IST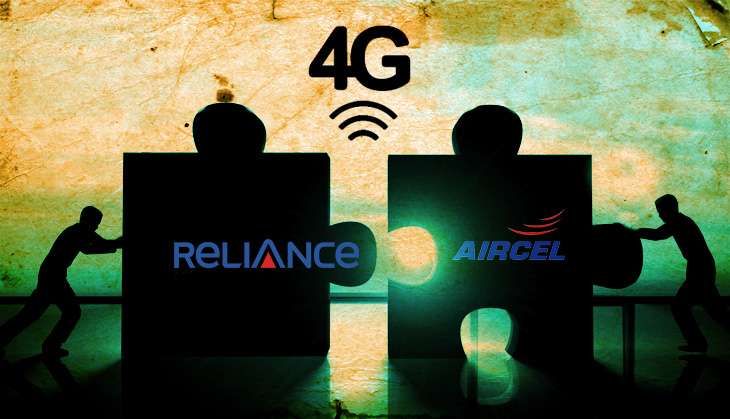 The government is soon going to auction a new telecom spectrum. But the question is, in the aftermath of the Reliance Jio effect on the industry, what kind of response will the auction get from telecom companies?
Analysts believe that the companies' high levels of debt will ensure a lacklustre auction this time around.
As per ratings agency ICRA, the consolidated debt level of the industry stood at around Rs 3,80,000 crore in December 2015, up from Rs 2,90,000 crore in March 2014.
The launch of the 4G Reliance Jio at cutthroat prices has put even more pressure on the incumbent players, which is likely to eat into their budget for the auction, which is to begin on 1 October 2016. A total of 2,354.66 megahertz (MHz) of spectrum will go under the hammer.
But can any company afford to ignore the premium 700 MHz band spectrum? Given the high quality of the spectrum, any company that does not possess will put the quality of its services in the long term in jeopardy.
The need of the hour
Barring Airtel and Reliance Jio, no other telecom company possesses 4G airwaves for all 22 circles in the country.
The laggards seem to have realised the need to increse their war-chest for the upcoming spectrum auction. And recent developments in the sector indicate that the companies are preparing a war-chest to compete aggressively in auctions, which puts spectrum bands of 700 MHz, 800 MHz, 900 MHz, 1,800 MHz, 2,100 MHz, 2,300 MHz and 2,500 MHz on offer.
Preparations by telecom operators
The merger of Anil Ambani-owned Reliance Communications and the unlisted Aircel Ltd, announced on 14th September, has given birth to a new entity, which would be the fourth largest telecom player in terms of consumers and revenue.
Currently, Reliance Communications (R-Com) as well as Aircel are highly debt-laden companies.
R-Com's net debt at the end of March 2016 stood at Rs 41,362.1 crore. Aircel is said to have a debt of Rs 18,500 crore, as of 2013, according to an ICRA report.
Aircel's recent sale of its 2300 MHz airwaves to Airtel for Rs 3,500 crore has given the company enough cash to reduce its debt.
R-Com has been trying to reduce its debt by sale of its mobile tower business.
The new merged entity will carry forward partial debt from both sides, and this is likely to give some room to the bigger entity to borrow more from the market to invest in the spectrum sale.
Competition from Idea and Vodafone
Vodafone and Idea - the number two and number three telecom players in the country - are susceptible to losing out in the 4G war, because of a lack of presence in all 22 circles.
While Vodafone is backed by its London-based parent company, Idea, promoted by the Aditya Birla Group, has recently announced a mega restructuring plan by merging group firms Aditya Birla Nuvo Ltd and Grasim, which will give the telecom company access to a large amount of capital generated by Grasim's cement business.
Access to more funds for these players will ensure an aggressive play in the upcoming auctions.
Edited by Shreyas Sharma
More in Catch
Reliance Jio-Airtel-Vodafone war: Which company is lying to you?
The good, the bad, the ugly: 5 things you must know before you buy Jio SIM
How Airtel, Vodafone, Idea Cellular are working to counter the Reliance Jio effect