Porsche to focus on plug-in hybrids, electric vehicles by 2022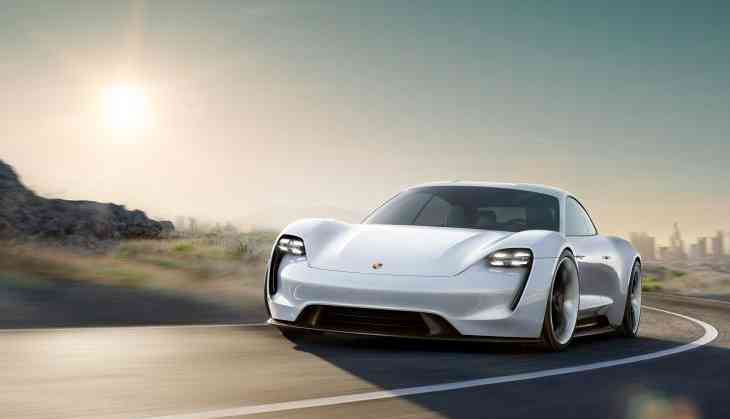 The powerful new Porsche luxury sports car 911 GT3 RS's 500-horsepower gasoline engine can blast a driver from zero to 62 mph in 3.2 seconds. How fast can the German automaker manage the transition to a future of electric vehicles and robot-driven cars?

The company addressed that question in its hometown of Stuttgart on Friday, laying out plans to double investment in "trends for the future" with all-electric and plug-in hybrid cars accounting for 25% of new car sales by 2025.

Porsche has been on a roll, with significant expansions in its sales, profits and employee base over the past five years. Its financial cushion will be used to finance the strategic transition.

"For the next ten years, Porsche intends to continue with a three-pronged approach, incorporating optimized combustion engines, plug-in hybrid models and purely electric sports cars – all in typical Porsche style of course. The regions of the world are developing at different rates. We are therefore gearing ourselves up as flexibly as possible for the transitional period," said Oliver Blume, Porsche Ag chairman.
Also Read: India's October-December current account deficit widens sharply
Around the world, the environment is getting polluted and to save the globe from greenhouse gas emissions and other pollutants, Porsche is under pressure regarding pending regulations. To keep the globe pullutuon free, electric car is the easiest way to bring a change. Though, Enterprise Value (EV) is growing rapidly, most of the buyers prefer internal combustion engines.

Last month, Porsche said it is doubling investment in electromobility to more than 6 billion euros ($7.5 billion) by 2022, focusing on both plug-in hybrids and purely electric vehicles.

Executives believe electric cars, which offer tremendous torque from a stationary position, will appeal to sufficient numbers of Porsche buyers to make its new investments worthwhile.


Also Read: PNB fraud: 107 companies, 7 LLPs under Serious Fraud Investigation Office scanner