Ignore the euphoria, economic recovery remains a distant dream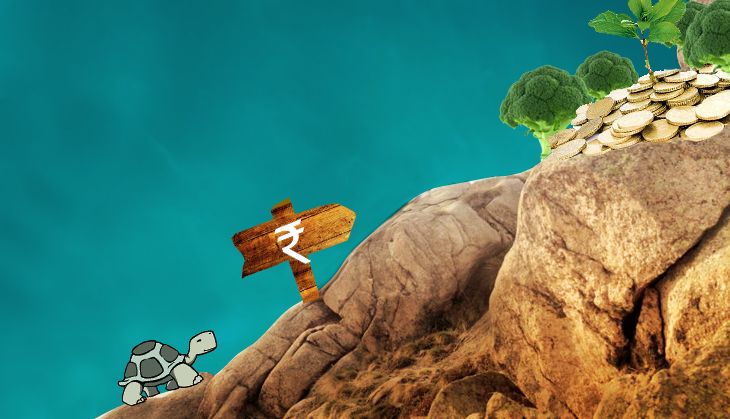 This week began with euphoria over "improved economic indicators" - a double-digit growth in passenger car sales, 16-month high of 6.4% rise in core sector output, better corporate results in December-Match quarter.
All this was taken to suggest that the Indian economy was rebounding. But this is misreading of the data.
For one, economic recovery can't be confirmed based on numbers for a month or two. Unless and until all economic indicators are in sync, the government or the economists shouldn't jump the gun. Similar claims of economic recovery were made early this year when the Index for Industrial Production, or IIP, grew by 2% in February. But the very next month, it crashed to 0.1%.
Other reasons for why the celebrations seem premature include:
Retail inflation based on Consumer Price Index for April rose to 5.39% from 4.83% in March.
Read: Auto industry growth a sign of economic rebound. But is it a false dawn?
Output of the manufacturing sector, which accounts for over three quarters of the IIP, declined by 1.2% in March as against registering a growth of 2.7% in same period last year.
Mining sector output contracted by 0.1% in March compared to a growth of 1.2% a year ago.
The capital goods segment, a barometer of investment, contracted by 15.4% in March as against a growth of 9.1% a year ago.
Past lessons
The Indian economy has seen many positive signs of recovery over the past two years, only to slide back into the ditch of sluggish demand.
For example, core sector data grew by 4.4% in May 2015, the fastest in the previous six months, but then immediately lost steam. In June and July, the growth fell to 3% and 1.1%, respectively. By November 2015, it contracted to 1.3%, largely due to decline in steel production.
Also read- #EcoSlowdown: why is the real estate sector in such gloom?
Similarly, automobile sales declined drastically after spurts of double-digit growth through 2015. In October, for example, the sales went up by 14%, only to nosedive to 3.18% the following month.
Future worry
The Nikkei Markit Manufacturing Purchasing Managers Index, which fell to a four-month low of 50.5 in April from 52.4 the previous month, has already indicated that IIP numbers for April won't be good either. The Nikkei Markit Services PMI also fell to the four-month low of 53.7 in April, from 54.3 in March.
If this says anything, it is that not all green shoots should be taken to mean instant recovery. These green shoots - improved economic indicators - have more to do with expectation from the economy rather than real improvement. For illustration, when a good monsoon is forecast for a particular month, farmers may spend their savings on non-essential or luxury products. This spending boots economic indicators, but in the absence of sustained income growth, it proves to be temporary.
What this translates to is the simple economic logic that unless the consumers have sustainable sources of income, economic recovery will remain a distant dream.
Edited by Mehraj D. Lone
More in Catch:
Buddha in a diplomatic jam: Nepal-China take on India over Buddhist heritage
Tension: the Great Indian Diagnosis (and what it's got to do with Kangana Ranaut)
Jammu & Kashmir: Mehbooba proposes amnesty for militants. Will it work?
Telecom operators to benefit from SC's verdict on call drops; Digital India hurt