Advertorial: How is Your Marine Insurance Claim Settled?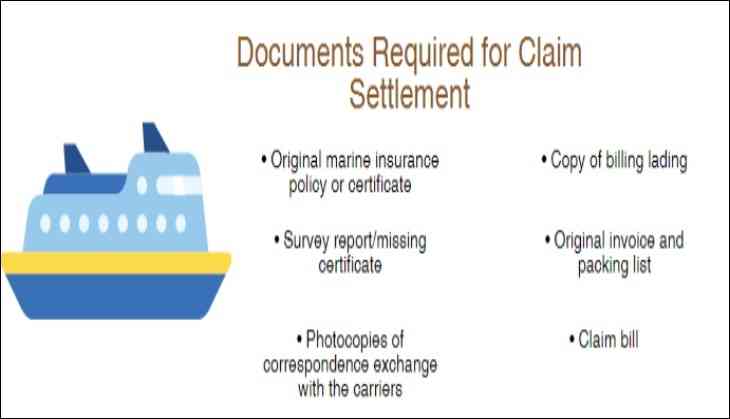 How is Your Marine Insurance Claim Settled?
Global marine business entails several risks. The importing or exporting of goods can expose you to several financial risks should your foreign shipments be wrecked in transit.
Thankfully, marine insurance is there to combat you against various kinds of risks. A comprehensive marine insurance offers different types of coverages like project cargo, war and strikes (including terrorism) and risk management services.
Acting like a cradle-to-grave insurance, a marine insurance policy covers your goods at every stage. To make the full use of a marine insurance policy, it is necessary to know its claim process as well.
How to file a claim?
1. Inform the insurer
In the case of any mishap which leads to damage of goods, it is indispensable to file for a marine insurance claim immediately. While filing the insurance claim form, make sure to convey all the facts as correctly as possible. As it is a marine claim, you need to inform the shipping company as well. In the case of theft or robbery, file a FIR and submit its copy along with claim form and other documents. If a broker or any other intermediary is involved, make sure to inform them also and take their advice on how to present the case to the insurance company.
Usually, there is a tenure of one year from the date of discharge of goods to lodge a marine insurance claim in India, which may vary as per the rules and regulations of the insurer.

2. Take reasonable care
On receiving the claim intimation, the insurer will check to see whether proper care was taken while transporting goods or not to ensure that no unhurried attempts were made to file an illegitimate insurance claim.
Just because someone has insurance, it doesn't mean they can act carelessly. Similarly, in a marine insurance policy, the insured, and the respective team should act as if the goods are uninsured and should take all the reasonable steps to curtail the loss or damage. Also, they should ensure that rights against carriers or third-parties are properly secured. So, reasonable care is paramount in case of marine insurance. If the insurer finds out any negligence on your part, your claim may also be rejected.
3. Survey and Claim
The insurer appoints a surveyor who visits the accidental spot and submits a report on the basis of the findings of the insurance company. It is advised to file the marine insurance claim immediately to make the entire claim process hassle-free. In the case of export and import of goods under a marine insurance, if any package shows signs of damages, make sure to immediately call the insurer who will send a surveyor for a detailed survey. A certified marine surveyor can be appointed at the location where the damaged cargo is.
Similarly, if the outward condition of the packages is good and the policyholder takes delivery but upon reaching warehouse, the insured finds that goods are damaged, immediately inform the insurance company who will send a surveyor for a detailed analysis.
While filing the insurance claim, it is necessary to submit an invoice and packing list along with your marine certificate in case your goods are considered as import cargo. In addition to this, the insurer can also ask for a copy of your monthly declaration of transit and a carrier's consignment note. If due to several perils, your goods have been damaged, partially missing, or completely vanished, the insurer can ask you to submit a damage, shortage or non-delivery certificate respectively.
Along with the above documents, you will also have to submit a monetary claim lodged on the carrier along with a dispatch/delivery proof. In case the insurer approves your claim, you will require sending in a copy of discharge voucher along with a letter of subrogation, before the release of cheque by the insurer.
Key Points to Consider
Insurance documents should not have a date later than the day of dispatch. It will ensure the validity of the insurance policy
Goods should be insured at the same currency as detailed in the shipping invoice to get safety against currency fluctuations
In those situations, when the claim amount is above Rs 1 lakh, the insurer can ask for KYC documents as per the government norms
At the time of importing or exporting of goods, do a detailed analysis to ensure the packing is in a proper order. In case a defect is found, don't disturb the packaging or content and inform the insurer
Given the risks involved in the marine business, a marine insurance policy has become a necessity of today's time. With marine insurance in your side, it is feasible to take better and worthwhile risks in order to grow and flourish your business. With the vast coverage that a marine insurance offers you, you can rest assured that your consignment and business will remain safe.
-Advertorial