Fancy some Patanjali soap? Products from Baba Ramdev's empire in a store near you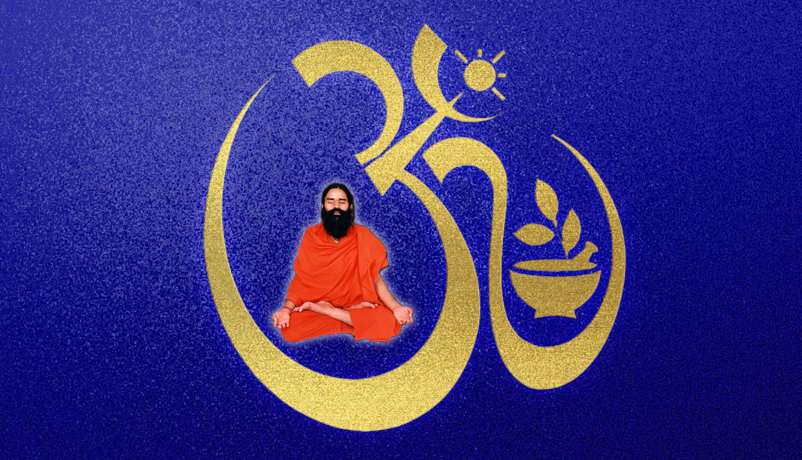 Baba Ramdev is arguably India's most popular proponent of Yoga and Ayurveda. And he is acutely aware of this.
The yogi has leveraged his popularity to gain political influence. It's also brought him an economic windfall. Through sheer personal appeal, Ramdev has turned his company Patanjali Ayurveda, into a 2,500-crore rupee empire. This rivals many of the global FMCG giants.
Patanjali Ayurveda was started by Ramdev's close associate Acharya Bal Krishan, who runs it as Chairman and Managing Director. Legally speaking, Ramdev has no stake in the company- a choice he made. But the yoga guru is their sole brand ambassador.
READ- Orange is the New Black: 4 reasons Ramdev deserves the Nobel!
Ramdev's Yoga Shivirs have been key to popularising Patanjali's array of products - soap, shampoo, biscuits, ghee, oil - to millions of households. Company outlets have sprung up across the country, from metros to small towns and villages.
Patanjali has achieved this phenomenal success without running any major advertising campaigns. Most FMCG companies on the other hand, spend 15-25% of their annual income on ads.
Here are some figures to put the Patanjali success story in perspective:
Baba Ramdev's share in the Rs 2,500-crore Patanjali Ayurveda empire.
The yogi claims he's only the brand ambassador of the company and works for free.
The year Patanjali Yogpeeth was established as a Public Limited Company in Haridwar.
Acharya Bal Krishan is its Chairman and Managing Director. He owns 92% of the company.
The rest of the shares are owned by Sarwan and Sunita Poddar, an NRI couple from Scotland.
The size of a food park built by Patanjali Ayurveda in Haridwar. This is roughly the size of 100 football fields.
The park was completed in 2009 and cost about Rs 500 crore. The company claims it's the biggest food park in the world.
rupees
The estimated turnover of Patanjali Ayurveda in 2014-15.
This means the company has grown by more than 450% since 2011-12, when its turnover was Rs 450 crore.
This is more than Emami group's annual income of Rs 2,030 crore, and Jyoti Labs' Rs 1,440 crore. The company may soon surpass Marico, which has an annual turnover of Rs 4,000 crore.
Number of people employed directly or indirectly by Patanjali Ayurveda.
The food park alone employs around 6,500 people.
Number of exclusive outlets run by Patanjali Ayurveda across the country.
The number of outlets has increased 27 times over the past four years. The company started with 150 outlets in 2012. It's planning to open 100,000 more outlets by 2020.
There are also over 1,000 private and franchise outlets that sell the company's products, including 400-odd Reliance retail stores in Mumbai.
ALSO READ- Eat, Pray, Yoga: Patanjali Noodles and the importance of being Baba Ramdev
Average daily turnover of Patanjali Ayurveda from each of its outlets.
The company's margin of profit is between 10% - 20%.
Number of products currently manufactured by Patanjali Ayurveda.
They include 45 beauty products and over 30 edible products.
Number of medicinal products being sold by the company.
These include syrups, capsules, tablets, powders and bhasm.
The company claims the medicines are "scientifically prepared from herbs and minerals" and are effective for treating common ailments as well as serious diseases like diabetes, arthritis and liver disorders.
Red sandalwood bought by Patanjali Yoga Trust that was auctioned by the Andhra Pradesh government. Red sandalwood is used in medicines for digestive and skin disorders. It's also used as dye and incense.
This made Ramdev the biggest buyer of India's red sandalwood after China.
That's the production capacity of Patanjali Ayurveda plants, which ranges from 50-100 tonnes. The company plans to increase this capacity three-fold.
Number of districts Patanjali sells its products in. This covers about 96% of the districts in India.
The company has active "volunteers" in over 100,000 villages that market its products.
Number of people who have participated in Baba Ramdev's yoga camps.
More than 5 lakh trained yoga teachers are associated with the brand Patanjali Yogpeeth.
Number of likes Ramdev has acquired on Facebook. At last count, 49,815 users subscribe to his YouTube channel. The yogi also boasts of 5,30,000 followers on Twitter.
More in Catch: