Bengal gets business proposals worth Rs 2.35 lakh cr. But will Centre give nod?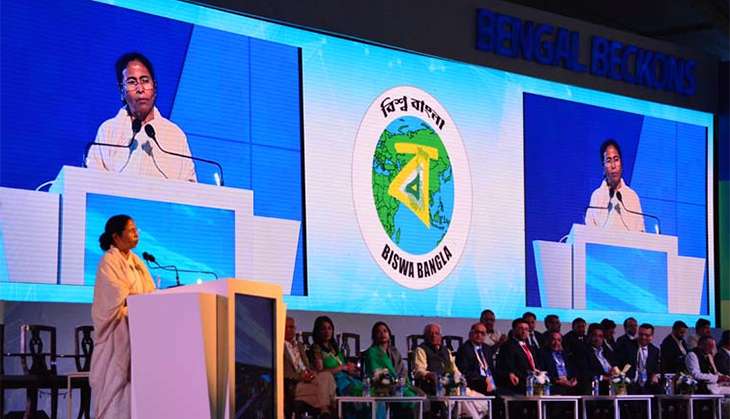 The two-day Bengal Global Business Summit has resulted in a spate of big international project proposals for the state.
Chief Minister Mamata Banerjee has claimed that the summit has brought in investment proposals worth Rs 2,35,290 crore, which is about 15,000 crore less than last year's mark.
A Chinese firm, TEB Limited, has proposed to set up a Mass Rapid Transport System in the state, with an investment of Rs 27,200 crore.
Meanwhile, Auto Haus, an automobile firm based in Virginia, USA, has come up with a proposal worth Rs 1,334 crore for manufacturing e-rickshaws in the state.
Japan has proposed to set up flyovers and monorail systems in the state, while Italy has proposed to provide designs and expertise to produce leather goods in Bengal. South Korea and the West Bengal Housing Infrastructure Development Corporation have decided to set up green cities in Bengal.
But it's not all good news.
Impact of worsening Centre-state relations
Many of the proposals submitted over the last couple of years have progressed to the Memorandum of Understanding stage, but haven't gone any further, because there has been no green signal from the Union Ministry for Home Affairs.
West Bengal finance minister Amit Mitra had announced that the state was going to set up a project for mineral exploration in a joint venture with Poland, but it is still awaiting clearance from both governments. Similarly, a German company, Oerlikon Barmag, was interested in setting up a textile manufacturing unit in Bengal, but even that project is awaiting government clearance.
Experts who attended the summit said Mamata's repeated attacks on Prime Minister Narendra Modi over demonetisation, and the worsening Centre-state relationship, would only make things more difficult in this regard.
Amiyo Mukherjee, a professor at IIM Kolkata, said: "Unfortunately, with the Centre-state relationship worsening over the last few months since demonetisation, it would be difficult to get permission from Centre for these projects."