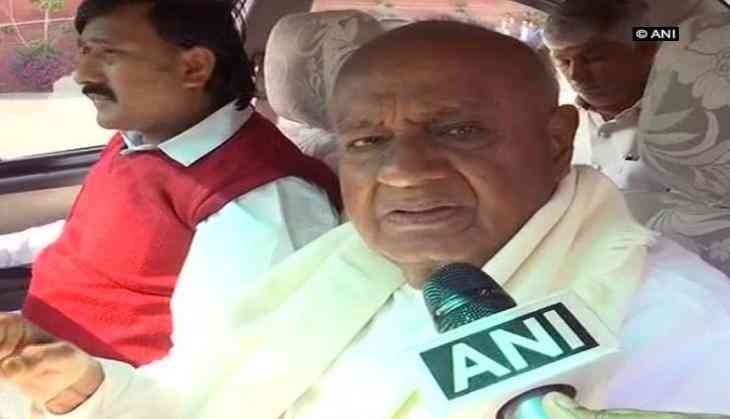 Former Prime Minister H.D. Deve Gowda on Thursday said that the Union Budget 2018 has brought no relief for the farmers and rural masses.
While talking about Jaitley's budget, Deve Gowda told ANI, "The problems of farmers and people of rural India is enormous and when it comes to the improvement of the farmers under Rural Development, what he did is not sufficient and it may not solve the problems rural masses are facing."
In the budget, Jaitley announced that an Agri-Market Development Fund with a corpus of Rs 2000 crore will be set up for developing agricultural markets in the country.
The focus was on low-cost farming, higher Minimum Support Price (MSP) and emphasis would primarily be on generating farm and non-farm employment for farmers, in the coming year.
Further, institutional credit for agriculture is proposed to be raised to Rs 11 lakh crore for 2018-19.
Government proposed to launch Operation Green for which a sum of Rs 500 crore will be allocated.
Minimum Support Price (MSP) for kharif crops will now be 1.5 times the production cost. If market prices are lower than MSP, it will be the government's duty to make sure farmers get their due.
--ANI