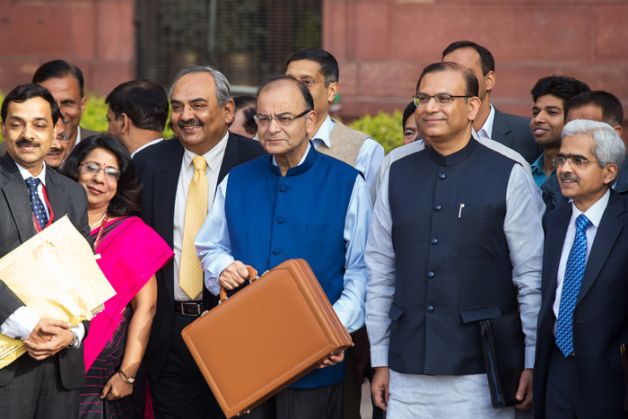 From the Budget 2016, the real estate sector is expecting clarity on dividend distribution tax (DDT) for Real Estate Investment Trusts (REITs), a single window clearance, and increasing tax deduction limits on loans.
Implementation of the Goods and Services Tax and an industry status for the sector also figure in this wish-list.
"Having launched a series of critical urban development initiatives, including the smart cities mission, the Atal Mission for Rejuvenation and Urban Transformation (AMRUT) and the Pradhan Mantri Awas Yojana, it is now time for the government to present a clear outline on the way forward," said Anshuman Magazine, Chairman and Managing Director of CBRE South Asia.
After coming into power, the Narendra Modi government had introduced Real Estate Investment Trusts (REITs) and Infrastructure Investment Trusts (InvITs) to ensure liquidity for realty and infrastructure developers.
However, there has not been a single REIT listing so far, mainly due to non-clarity over the dividend distribution tax. DDT is the tax levied on the dividend paid to investors.
"In the Budget, the government needs to simplify the tax structure. Removal of DDT will result in a rush of investment in REITs and this could prove to be decisive for the sector. Additionally, REITs offer the benefits of diversification, safety and easy exit. Simplifying the tax system will provide a major lift to the industry," said Surendra Hiranandani, Chairman and Managing Director of House of Hiranandani.
The long-pending demands for single window clearance and infrastructure status for the sector continue to figure in the wish-list of realty players this year as well.
-PTI