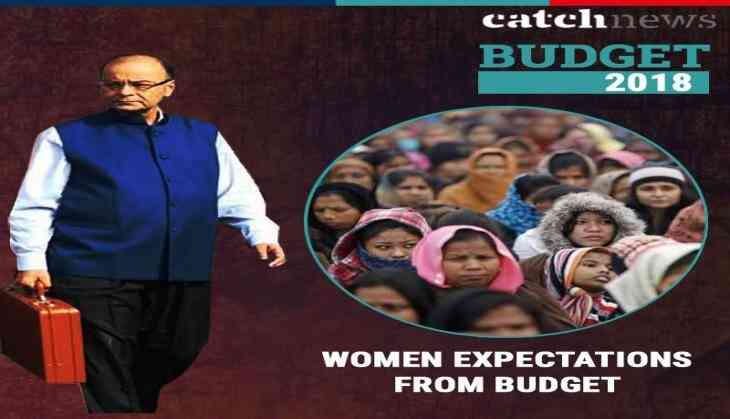 Union Budget 2018 going to be presented in Parliament, people are at full of predictions and expectations. Several sectors of society are in hope that they will get some benefits from this year budget. Women condition in society is always be the issue for consideration. Including the demand was raised to exclude the sanitary pads out from GST, they all are expecting from this year budget.
Women want from the Modi government 2018 budget that it should fulfil the basic requirement of common people. Women safety should be kept at a priority level. They also demanded to increase the amount for Nirbhaya fund. The price of the things used in the kitchen on daily purpose should be cheap.
Their daily needs like cosmetic products, footwear, and food items like vegetables, fruits and pulses and other edible products etc. The budget should increase expenditure on women education as well as for women farmers.
Nirbhaya mother, Asha Devi said, 'I want this time money should be more allocated in the name of women security from this budget, the Nirbhaya fund should be doubled. Money should also be allocated for fast courts to decrease the crime rate against women. Special women education should be given to each and every women. Business education for women should be preferred in this budget also.'
One of the women taxpayers also demanded from the government to give some relief in the tax rate in this budget. A woman teacher also desired that every woman should get more tax rebates in the budget, especially women who are growing up their child all alone also get the benefits.
Also read: Budget 2018 LIVE Updates: Arun Jaitley begins his speech