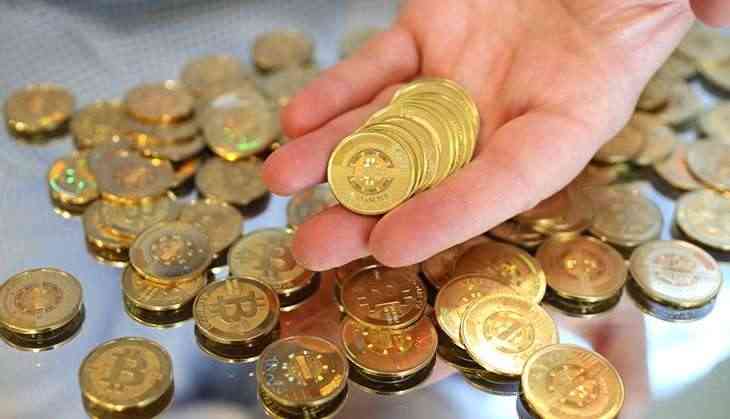 Bitcoin, or rather any cryptocurrency, is not legal tender in India. The government's line against cryptocurrencies was reinforced, for the first time in a public forum by Finance Minister Arun Jaitley during the deliverance of the Union Budget on Thursday, 1 February 2018, in the Lok Sabha.
This is essentially the end of the road for cryptocurrencies in India.
"The government does not recognise cryptocurrency as legal tender or coin and will take all measures to eliminate the use of these cryptoassets in financing illegitimate activities or as part of the payments system," Jaitley said.
Bitcoin is not legal tender in India. Neither is USD or any other foreign currency. So don't use cryptos for buying coffee in India just yet. But you can exchange one crypto for another crypto as there's no law preventing you from that #blockchain #cryptocurrency #bitcoin

— Nischal (Crowdfire) (@NischalShetty) February 1, 2018
Cryptocurrency has taken India by storm. One in every 10 bitcoin transactions takes place in India. The government, and especially the Reserve Bank of India, over the past few months, have repeatedly expressed their displeasure with cryptocurrencies so Jaitley's latest remarks are no surprise.
The situation is not so simple now. What we know is that Bitcoin or any cryptocurrency cannot be used as legal tender in the country. What we don't know is whether coin exchanges can continue to function in the country or not.
What the government essentially wants to do instead is to employ blockchain technology in the government sector.
It's clear now. The government is not interested in cryptocurrencies in India. Highly unlikely that they will change their mind about it. pic.twitter.com/Vh4CyVoom0

— Vishwanath Nair (@visshy_it) February 1, 2018
Something new we can glean from what Jaitley said today is the fact that the government is clamping down illegitimate transactions coming from cryptocurrencies.
Reliance's denial of JioCoin app
Yesterday evening, a statement from Reliance Jio came out that said, "Reliance Jio would like to inform the public and media that there are no such apps offered by the company or its affiliates/associates. Any such apps using the JioCoin name are fake and people are advised to refrain from dealing with any of them".
It's a curious timing as the app has been out for a couple of days now. Reliance had previously announced its intentions of launching a cryptocurrency by the name of JioCoin but somehow they made their statement denying any launch right before the Finance Minister's speech.
Samsung ramping up production of cryptocurrency chips
All of this comes at a time when the world's largest chipmaker Samsung announced that it is in the process of building hardware that is specifically designed for mining cryptocurrencies. Samsung's spokesperson told TechCrunch, "Samsung's foundry business is currently engaged in the manufacturing of cryptocurrency mining chips. However, we are unable to disclose further details regarding our customers".
On the one hand, you have countries like India and China are clamping down on cryptocurrencies. On the other, you're seeing a surge in trading and activity, especially in the Western countries.
Only time will tell whether or not cryptocurrencies become the next big thing or go bust.