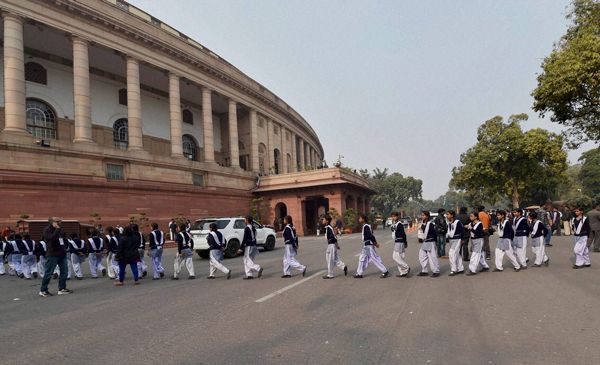 Finance Minister Arun Jaitley on Friday, 26 February said that the recommendations of the Seventh Pay Commission, which has a bearing on the common man, will not impact market price volatility.
According to the Economic Survey, the increase in wages recommended by the Seventh Pay Commission is unlikely to destabilise prices and will have little impact on inflation.
The Economic Survey for 2015-16, tabled in Parliament, said despite high volatility in global financial markets, the Indian stock market has the higher ability to overcome adversity compared to global stock markets.
According to the survey, as the global financial system will stabilise, India will become the leading investment destination.
Also, the country's strong economic fundamentals will continue to invest in the stock market. "Most of the time, the current year remained financially stable and inflation remained within the Central Bank target of 4-6 per cent," the Economic Survey report said.
The Seventh Pay Commission has recommended a 23.55 per cent hike in salary, allowances, and pension, to central government employees and pensioners, involving an additional burden of Rs 1.02 lakh crore.
"If the government accepts this recommendation, would it destabilise prices and inflation expectations? Most likely, it will not," the survey said.
Citing the example of implementation of the Sixth Pay Commission, the pre-Budget document said the Seventh Pay Commission award barely registered on inflation despite the lumpiness of the award, owing to the grant of arrears.
The survey noted that the wage bill (including for railways) will go up by around 52 per cent under the Seventh Pay Commission, which was 70 per cent under the Sixth Pay Commission.