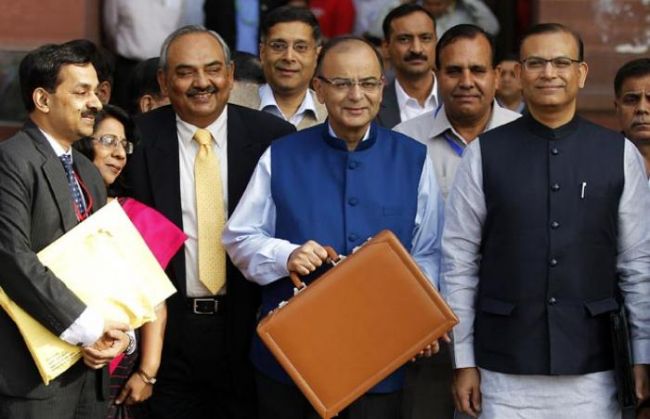 Finance Minister Arun Jaitley, who is presenting the General Budget for 2016-17 in Parliament today, said the agenda for the next year is to undertake transformative measures based on nine pillars for India.
Outlining the nine pillars for transforming India, the Finance Minister said agriculture, rural sector, social sector, education, skill and job creation to make India a knowledge based and productive economy, infrastructure investment, financial sector reforms, governance reforms and ease of doing business, fiscal discipline and tax reforms to reduce compliance burden would be focus areas.
Maintaining that the NDA Government's initiatives have bridged the trust deficit that was present during the tenure of the previous government, Jaitley said the BJP Government would have prudent fiscal policy, raise domestic demand and carry out reforms, with focus on the rural and social sectors, infrastructure and recapitalisation of banks.
He said he was presenting the Budget at a time when the global economy was in a serious crisis.
Maintaining that the government has converted challenges into opportunities, Jaitley said, "The CPI inflation has come down to 5.4 percent from nine plus, bringing big relief to the public."
-With agency inputs