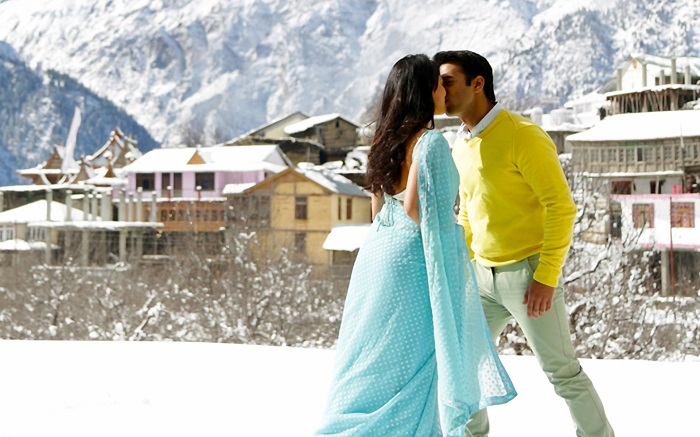 After the musical hit, Yariyaan, director Divya Khosla Kumar is back with a musical love story, Sanam Re. The story is about how destiny makes Aakash (Pulkit Samrat) and Shruti (Yami Gautam) fall in love, of the immortal kind.
Sanam Re features Pulkit Samrat, Yami Gautam, Urvashi Rautela, Rishi Kapoor and Bharti Singh in pivotal roles.
What may work for the film
Like Fitoor, even Sanam Re has a grand canvas and the locales of Shimla, Ladakh and Canada are beautifully showcased. The music is outstanding, to say the least. The songs are well placed in the story and capture the chemistry between the lead actors.
Also Read: Pulkit Samrat, Yami Gautam starrer Sanam Re to release on 2,000 screens
The first half of Sanam Re is breezy with a few light-hearted moments, which makes one believe that the second half will be the same.
What may not work for the film
Sanam Re suffers badly with the curse of the second half. Apart from the bizarre plot in the latter part of the film, it even lacks the entertainment value and moves at a very slow pace. Towards the end, the film becomes a cheap mixture of many cliche Bollywood films with tragic endings.
Also Read: Fitoor vs Sanam Re: Director Divya Khosla says it isn't fair to compare the two films
After a point, even the visuals don't work in favour of the film.
Will it do well at the Box Office?
Director Divya Khosla Kumar has directed Sanam Re at a minimal budget of Rs 20 crore (including print and publicity) and there is a huge possibility that the film will recover the investment just from theatrical share.
Sanam Re is a classic example of the importance of good music in a love story to ensure a decent opening at the ticket window. Despite the not-so-known star cast, the film will challenge the opening day numbers of Fitoor.
However, in the long run, it will settle around Rs 35 crore at the Box-Office.
Box Office Prediction:
Opening Day: Rs 5.50 crore
Weekend: Rs 16 crore
Life Time: Rs 35 crore
The expected verdict of the film is Above Average.