Ami Sheth
| Updated on: 15 April 2017, 16:49 IST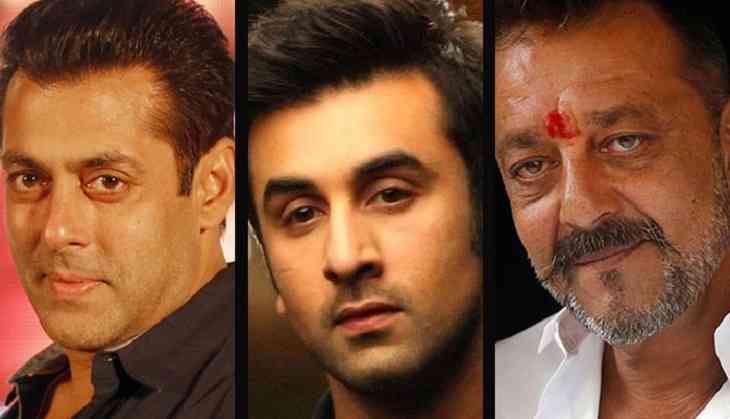 Salman Khan-Ranbir Kapoor-Sanjay Dutt (file pic )
Sanjay Dutt's biopic has many celebs in the film but according to sources, Rajkumar Hirani's list has one more name - Superstar Salman Khan will do a cameo..
It is said that Sanjay wants Salman to be a part of this film, as he shares a special bond with the star. It is not known if Salman has given the nod yet.
Salman and Ranbir have had some tensions because of their liaison with Katrina Kaif. Buzz is also that now Salman and Sanjay are not as close as they used to be.
So it would be interesting to see if Salman actually becomes part of the biopic.