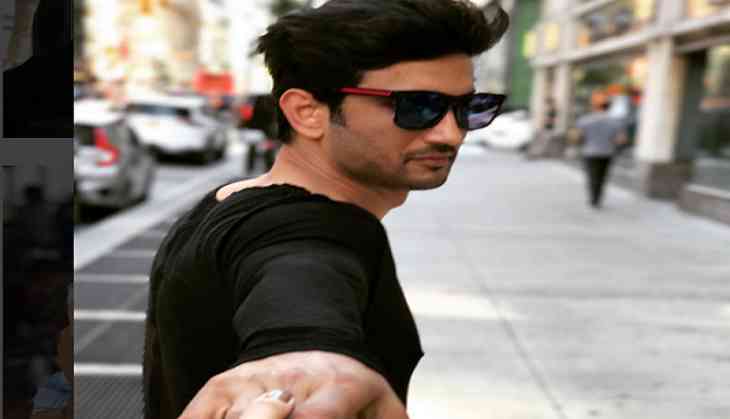 Rumored Bollywood couple Sushant Singh Rajput and Kirti Sanon have been spending time with each other from a really long time. They became close to each other during the shooting of their film Raabta and their fans haven't ignored their closeness.
Both Sushant and Kirti have been maintaining their 'good friends' image and they even went to IIFA 2017 as good friends but during the event they gave us major couple vibes. They even performed together on the song 'Main Tera Boyfriend' and it seemed as if they were really living at the moment.
And after the event got over, they again gave us a reason to believe that they are dating each other. Both took one of the most iconic couple photos ever. If anyone has been on Instagram in the last two years, then they would probably know about Murad and Nataly Osmann. They became famous for their stunning photos of Murad holding onto Nataly's hand, while she stands in front of gorgeous, scenic landscapes across the world. It was after them that thousands of couples began to take pictures like them.
Check out few pictures of Murad and Natalyin their iconic pose.
And now Sushant and Kirti have clicked a picture in Murad and Nataly's style. They took this photo on the streets of New York and people have been gushing since then. The picture was taken while they were on their way to have breakfast in New York and Sushant even made a reference to Murad Osmann in the caption. He posted the picture on his Instagram account and captioned it as, "Breakfast with my personal Murad Osmann..!! :)"
Check out the picture here.
However, the brown nail-painted hand in the picture is of Kirti is yet to be confirmed but since they have been hanging out together too often, we believe that they are Sushant and Kirti.