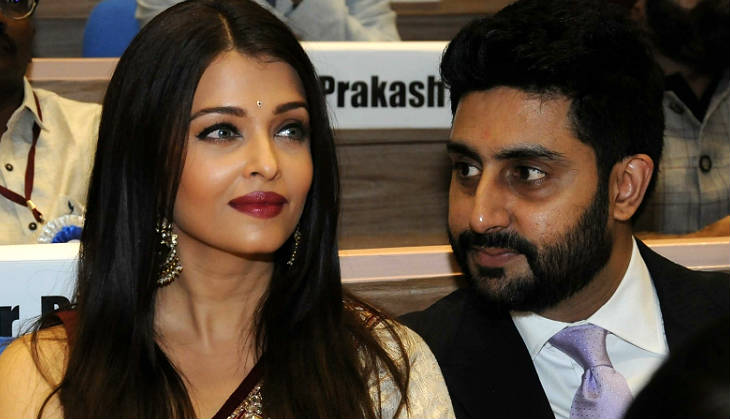 Aishwarya Rai Bachchan has left for Cannes 2016. But, before leaving, the actress had to complete her promotional duties for her upcoming Bollywood film, Sarbjit.
During one such promotional event, the actress made a visit to Mumbai's Mithibai College. While she interacted with the students there, Aishwarya seemed willing enough to speak candidly about her personal life.
As reported by a news portal, when the Jazbaa star was quizzed about the first film she had worked with her husband Abhishek Bachchan, Aishwarya narrated the some interesting anecdotes from their first film together -- Dhai Akshar Prem Ke.
She mentioned that it's that one film she and Abhishek still laugh at. Aishwarya explained:
"That film was a riot. OMG Abhishek and I have hammed through that movie. We keep saying what are we doing here? Some of the scenes were so way out. Today, well forget today, over the years, whenever we watched the movie we used to be like, really????"
She went on to say:
"I mean my character's brief - now you can watch it as a comedy if you do - but my brief was that the thought first occurs to you and then you say the line. So, I've got to do (makes a twitch) 'mat jaayiye'. I am like, 'Whats with the twitch'? Abhishek and me till date we joke about it. There is this one bit before some storm breaks out in the jeep and he said, 'Ye Khudrat ka Kya..something something'..and our eyebrows and eyes are like...(makes funny faces) we are like what are we doing, it is so way out there."
However, back then, during the shoot of DAPK, the two were just friends.
-- quote from News 18