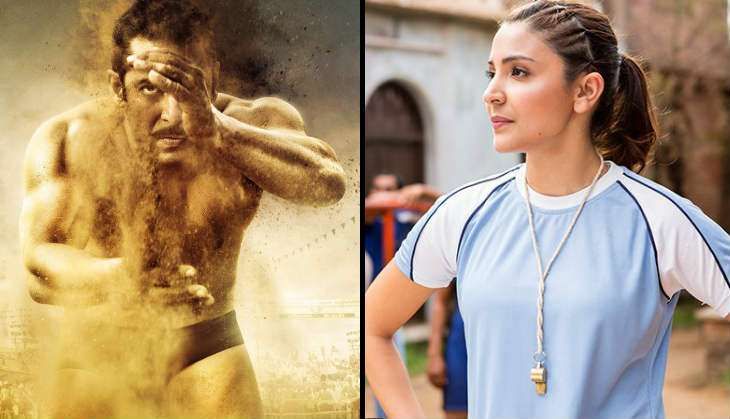 Sultan opened to packed houses on 6 July. As reviews come pouring in for the sports drama, Salman Khan has chosen to discuss something odd - the poster of the sports drama.
When the first poster of the film was unveiled a few weeks ago, many fans reported that something was not right with it. They complained that Salman'sface in the poster was not proportionate to the rest of his body.
But the makers refused to comment the issue. And the mystery continued. Until now. In a recent interaction with a daily, Salman opened up about the poster. He said:
"I think it was photoshopped. The head wasn't looking correct. Maybe, it wasn't Photoshop but there was something very weird about the head. Photoshop would be a wrong word. The proportion was slightly wrong. My head looks bigger in that picture because of the angle in which the picture was taken. In fact, the kind of shape that I was in, during the film, is not the same shape you will see me in the movie."
He also also revealed that his body in the poster was enhanced. He said:
"If there is anything that we should be accused of, it is un-photoshopping the pictures. We enhanced some more fat on my body because when we were shooting, I was really ripped. While fighting, I could not look so ripped because wrestlers are not built like that."
The Ali Abbas Zafar directorial also stars Anushka Sharma and Randeep Hooda.