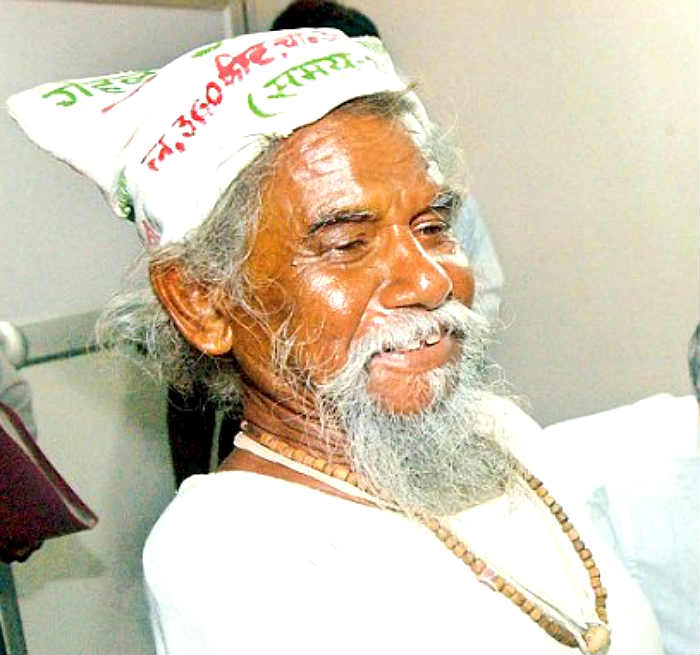 Actor Nawazuddin Siddiqui has played a real-life hero- Dashrath Manjhi, in his latest released Manjhi-The Mountain Man. The actor has garnered appreciation for his performance in the film. However, how many of us really know who Dashrath Manjhi is, beyond the Mountain Man?
Here are a few interesting facts about the man who gave a new meaning to 'being fearless' and set an example of a true love story for all of us. Have a look:
1. A poor labourer, Dashrath Manjhi carved a path between Atri and Wazirganj in Gaya. He broke a 25 ft high and a 30 ft wide mountain, and shrunk the distance to 15 kilometres from 55 kilometres. The surprising fact is that he just used a hammer and a chisel to complete the project in a span of 22 years.
2. His wife Falguni Devi died due to lack of medical facilities in his village. In order to reach the nearest doctor available, he had to cross a huge mountain and cover a distance of around 70 kilometres. The death of Manjhi's wife triggered him to take up the initiative. He also did it for the rest of the villagers who ridiculed him and called him foolish initially.
3. At a very young age, Manjhi ran from his house and worked in coal mines for several years. He later discovered cancer in his gall bladder. He succumbed to the disease in 2007 and died at AIIMS- Delhi.
4. Acknowledging his great work, the Bihar government also proposed his name for the Padma Shree award in 2006 in social service sector. Nitish Kumar, the then Chief Minister of Bihar proposed to build a 3 kilometre long metal road from Gahlaur named after Dashrath Manjhi and a hospital in his name in Gehlour village.
5. Apart from a Bollywood film Manjhi-The Mountain Man, a documentary has also been made on Dashrath Manjhi's exemplary work. The story of his life was even shown in Aamir Khan's popular TV show Satyamev Jayate, Season 2, Episode 1.