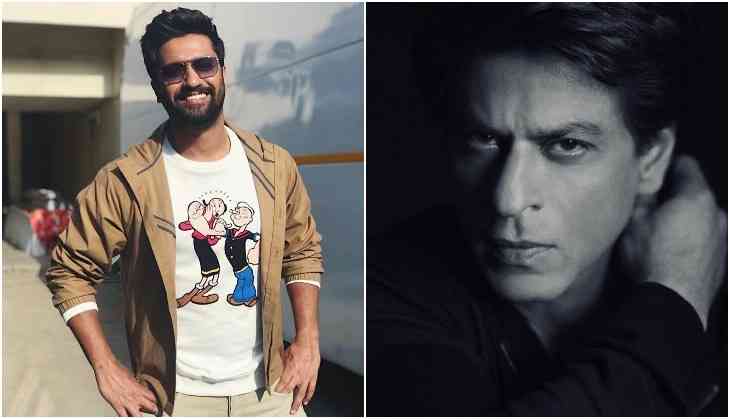 Bollywood actor Vicky Kaushal has reached to a different level on stardom after his last few performances, especially after the box office success of his last film Uri The Surgical Strike. Uri's success has helped the actor to enter into the A-list stars. Not only this Vicky Kaushal also won Filmfare award for his performance in Sanju.
However, recently Vicky Kaushal revealed how he had to feel ashamed after attending the Diwali party of Shah Rukh Khan. One small mistake embarrassed Vicky Kaushal a lot and for that, he had to spend the whole night sitting at the corner.
"So Shah Rukh sir called me and said, 'It was my birthday a few days ago. It's just a chill dinner, so come with your friends.' It was my first time at Mannat and I was so happy that it was a chill get-together for his birthday. So I go in my denims and T-shirt and shirt over it, just casual. I enter and see Kareena Kapoor Khan, Malaika Arora, everyone in like heavy Indian," Vicky Kaushal said.
Vicky Kaushal shared that it was not only him but Taapsee Pannu and Rajkummar Rao were also with him and they were also like same. "Me, Taapsee, Rajkummar Rao...three-four of us were prepared for a birthday casual scene till we realised that we were so off. We were hanging out in one corner behind the curtain. Like, bar ke peeche wale curtain ke peeche wale wall ke peeche. We were like, koi dekh na le humein. I was so embarrassed because I was the first of that lot to enter," he said.
Vicky revealed Karan Johar looked at him and gave a disapproval look to him. "Karan meets me and he's like, 'Hi, you.' Then he just looks at me and says, 'We need to talk,'" Vicky said.
Also Read - After Alia Bhatt and Ajay Devgn, Kalank actors Sanjay Dutt and Varun Dhawan to join SS Rajamouli in RRR?