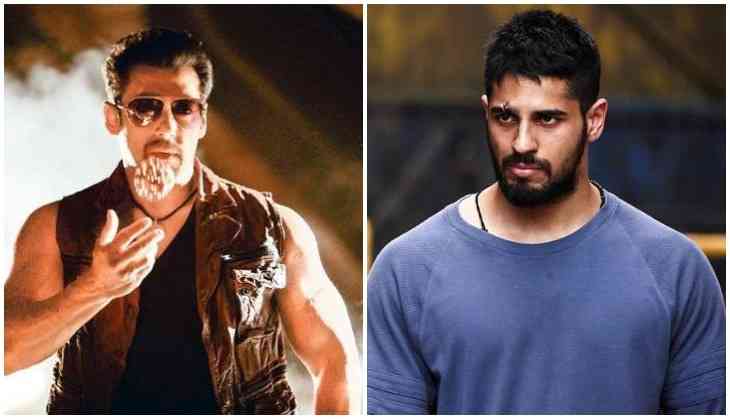 When Salman Khan gave a life remembering moment to Aiyaary actor Sidharth Malhotra
Bollywood actor Sidharth Malhotra is busy in the promotions of his upcoming movie Aiyaary these days and after having lots of trouble the film is finally coming on 16th February 2018. While Sidharth is promoting his film Aiyaary directed by Neeraj Pandey revealed many surprising moments of his life during the early stage of his career.
It is known that Sidharth Malhotra is an outsider, however, he got a grand launch from filmmaker Karan Johar but still, it is difficult to make your own space in films. As usual, he is an outsider but despite that Sidharth managed to have the attention of none other than superstar Salman Khan. Recently Aiyaary actor told how once Salman surprised him on his door to congratulate him on the success of his third film Ek Villain.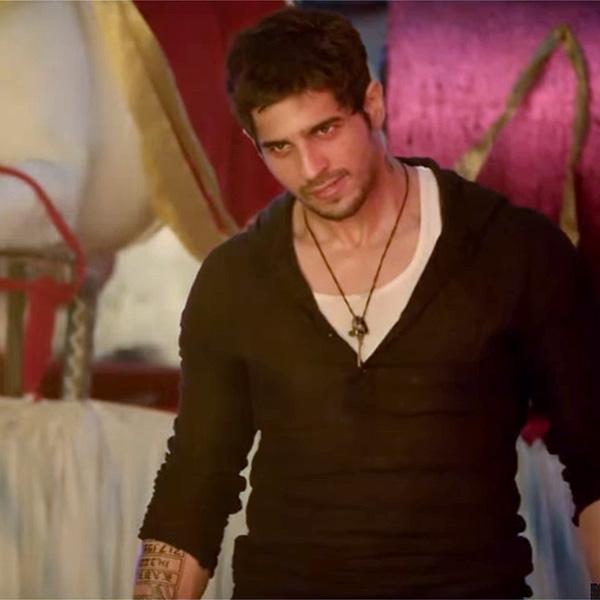 Sidharth Malhotra - Ek Villain
BollywoodLife quoted Sidharth Malhotra,"I got to know him (Salman Khan) really well during 'Ek Villain' actually. I had met him a couple of times before that but I remember on this one Saturday, I was having a small get-together at my house; we were celebrating the film where I called the cast and the producers. And he (Salman) was very sweet to just call up and say, "Hey congratulations, I heard the film did really well." I said ya sir thank you and he was like, call me 'Bhai'. You know I don't know him so much so I just couldn't call him Bhai because it was a little bit odd to talk to Salman Khan. I said you know we are right here and I also stay in Bandra so please come over if you are free. But he said no, I won't come you guys carry on."
Also Read - Kick 2: After working with Akshay Kumar, this actress all set for Salman Khan's next film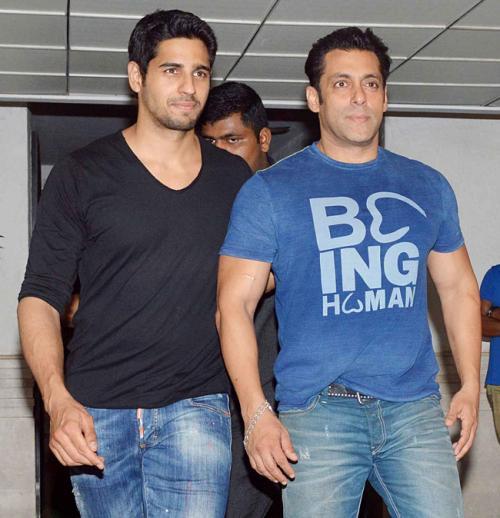 Sidharth Malhotra - Salman Khan
The interesting thing is that what happened after this will tell you why this moment was a surprise for Sidharth Malhotra. Actually, Salman surprised Sidharth Malhotra in just 45 minutes of that call.
Also Read - PadMan Box Office Collection Day 4: Akshay Kumar, Sonam Kapoor's film goes steady on Monday
Sidharth Malhotra took forward the conversation and said, "After about 45 minutes, we are all in our apartment and everything else is happening, there's music and the bell rings and you find Salman standing at the door. It was very cool and gracious of him. He came with his friends, he had this smile on his face and he is like how are you, man? Congratulations."