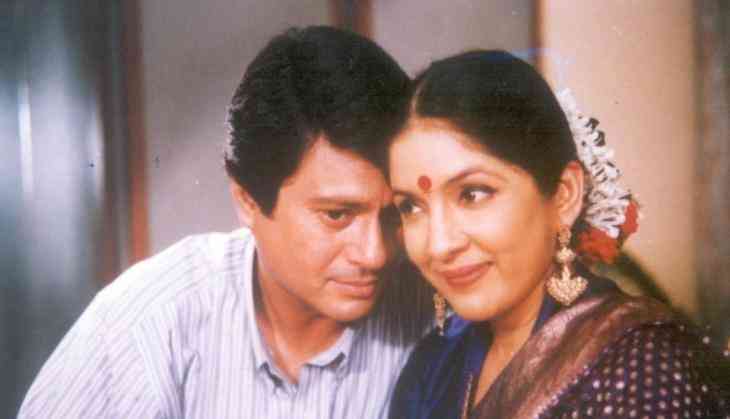 When Neena Gupta 'inspired' PeeCee with bold Insta post
She may be a National Award winning film and television actress, but Neena Gupta isn't shy to use social media to find work.
Hitting hard at nepotism, the 62-year-old actor, writer and director took to her Instagram page to share a picture of herself with the caption, "I live in Mumbai and working as a good actor looking for good parts to play."
Neena, who is remembered for her performances in 'Saans' and 'Buniyaad,' even tweeted about it, "I live in mumbai and i am working and i am a good actress koee kam hai toe batao."
I live in mumbai and i am working and i am a good actress koee kam hai toe batao

— Neena Gupta (@Neenagupta001) July 28, 2017
Celebrating her mother's spirit, Neena's daughter Masaba wrote, "Just the other day I was telling someone how I am never afraid/ shy to ask for work. It's obviously genetic. My mother put up this post on her Instagram today. I mean, my 62-year-old national award winning mother. She told me I must always work, no matter what. It keeps you from getting old."
"She told me they don't write for women her age anymore. I don't think anyone can replicate what she did for TV anymore.. she complains that she can't do PR .. but says 'I do good work, that's my PR'.. time and again we've spoken about how whatever she asks for ... in due time ,she gets... But that's the magic of a pure heart. The universe just can't refuse you... the only advice I have the guts to give her is.. don't work with anyone who won't respect you ,at this age , that's the bare minimum & it's a strange strange industry she's in... the advice she gives me in return is..'whatever you do,free ka PR mat khaana,your only someone's kid/wife/niece/sister for this long. Prove yourself. WORK. Walk the talk & fly @neena_gupta #neenaji," she added.
Priyanka Chopra commented "inspired" on the post, while filmmaker Ashwiny Iyer Tiwary wrote, "there is so much truth and words beyond that keep lingering in my mind after reading this. My mom told me study. Work. Fall in love. Get married. Have children. Work and never depend on any one how much you love them."
Neena's post comes amid the ongoing debate on nepotism in Bollywood that resurfaced at the recently held IIFA Awards after filmmaker Karan Johar and actors Varun Dhawan and Saif Ali Khan mocked actress Kangana Ranaut, who branded KJo as the "flag bearer of nepotism."
-ANI