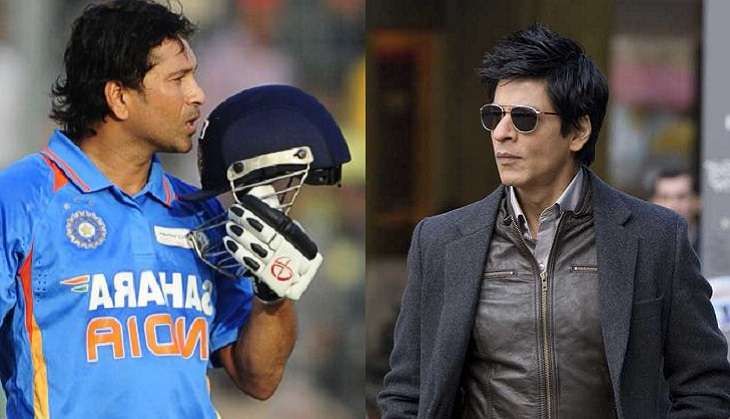 The late '80s and '90s are considered the golden era of Indian cricket as it witnessed the rise of icons including Sachin Tendulkar, Sourav Ganguly, Rahul Dravid, VVS Laxman, and Virendra Sehwag. The same era saw the rise of five major Bollywood superstars -- Aamir Khan, Salman Khan, Shah Rukh Khan, Akshay Kumar, and Ajay Devgn.
Here's how the icons and their iconic rise to fame and stardom have many similarities.
Sachin Tendulkar and Shah Rukh Khan:
Consistency has been the key for Shah Rukh Khan and Sachin Tendulkar. While Shah Rukh Khan has delivered a hit almost every year post the release of Dilwale Dulhania Le Jayenge, Sachin Tendulkar scored a 100 against almost every cricketing nation.
Both icons command crazy levels of fan following and have inspired millions. Yes, Shah Rukh Khan has not been very consistent post 2010, yet his record of delivering hits for over 14 years remains intact.
Sachin is one of the major reasons Indian cricket is on the global map and at the same time, Shah Rukh Khan is one of the major reasons for Bollywood films to be known across the globe.
Also Read: 13 things you did not know about the Baadshah of Bollywood: Shah Rukh Khan
VVS Laxman and Ajay Devgn:
VVS Laxman and Ajay Devgn are two of the most under-rated people in their respective streams of work. Laxman did not receive the kind of media exposure or support from fans that other cricketers were bestowed with. However, he never failed to stand tall on the right occasions. Who can forget his knock against Australia at Eden Gardens which was awarded the best test cricket innings in the last 50 years?
Likewise, Ajay Devgn hasn't enjoyed the kind of adulation he deserves, despite sterling performances. In his long career, he has won the National Award twice for his performances in The Legend of Bhagat Singh and Zakhm. Compared to the Khans, Devgn has definitely been under-rated.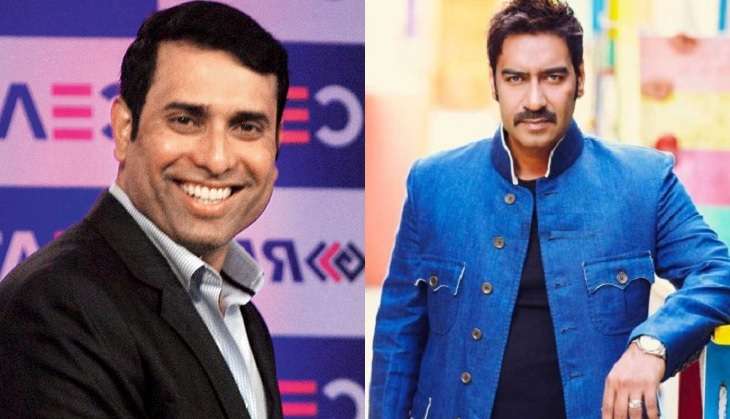 File Photo
Virender Sehwag and Akshay Kumar:
Virender Sehwag remains one of India's most explosive opening batsmen with an amazing strike rate. The cricketer had one motto i.e. to score runs at a brisk pace and similarly,
Akshay Kumar's aim seems to be ensuring maximum releases a year to bail out the industry.
Both Sehwag and Akshay recorded inconsistencies throughout their careers. However, at their peak, they were difficult to compete with. And Akshay still is a fore to reckon with.
Also Read: Birthday question for Akshay Kumar: Do four releases a year make for bad business?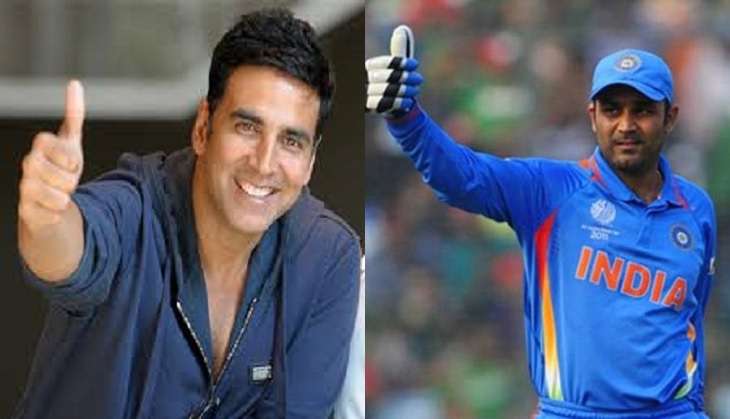 File Photo
Rahul Dravid and Aamir Khan:
While one is The Wall of Indian Cricket who consistently scored runs for the Indian cricket team, the other is the Perfectionist of Bollywood who has delivered huge blockbusters repeatedly.
Dravid has been a flexible batsman.
Similarly, Aamir Khan has ventured into diverse genres. From romance to action, he has done it all.
Dravid and Aamir share a reputation of maintaining a low profile and not commanding a massive fan following, unlike their contemporaries.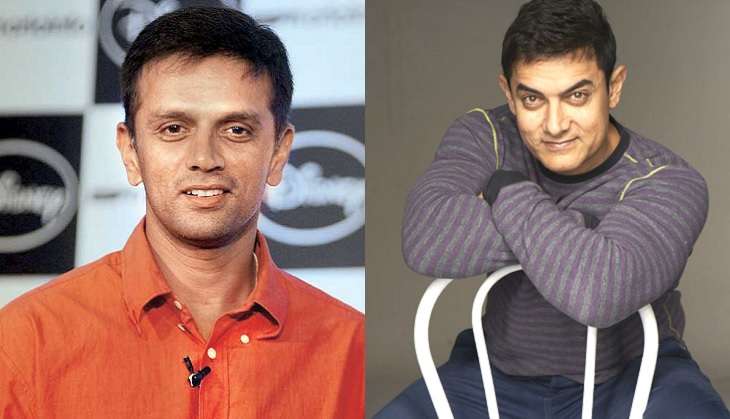 File Photo
Sourav Ganguly and Salman Khan:
Sourav Ganguly and Salman Khan have been controversies' favourite child. The two started their career with a bang with Sourav Ganguly making his test debut with back-to-back 100s against England and Salman Khan starting his career in 1989 with the evergreen blockbuster -Maine Pyaar Kiya.
Salman Khan and Sourav Ganguly have been written off by the media at least once in their professional life. While Ganguly was dropped from the Indian cricket team for two years (2005 to 2007), Salman too faced a massive low between 2006 and 2009 when he delivered merely one hit out of his 10 releases. However, from this slump, Ganguly made a massive comeback with his knock against South Africa and Salman Khan made a comeback of sorts with Wanted.
Sourav Ganguly and Salman Khan command a massive fan following and have one of the most loyal fan bases. In terms of runs and Box-Office collections, Sourav Ganguly has been the fastest (yes, faster than Sachin) to breach the 2000, 3,000, 4,000, 5,000, 6,000, 7,000 and 8,000 ODI runs mark whereas Salman Khan has been the fastest to breach the Rs 100, Rs 200, Rs 300 crore mark at the Box-Office.
Over and above all the records, who can forget the moment when Dada did a Salman after winning the Natwest Finale in 2002?
Also Read: Is Bollywood an Oligopoly because of Salman, SRK, Akshay, Aamir, and Hrithik?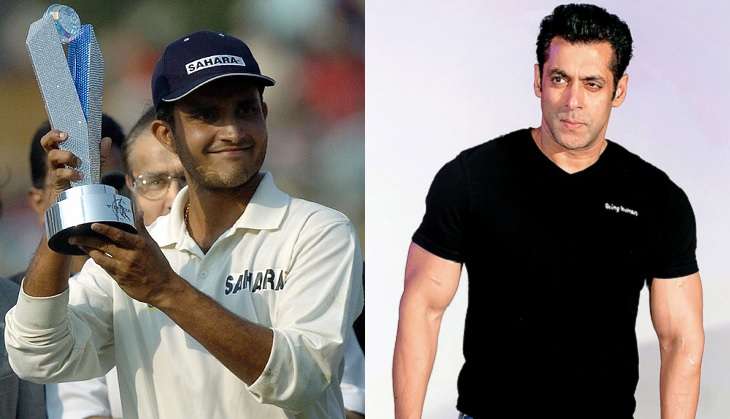 File Photo
Bollywood and cricketers...may the tribe of both increase!