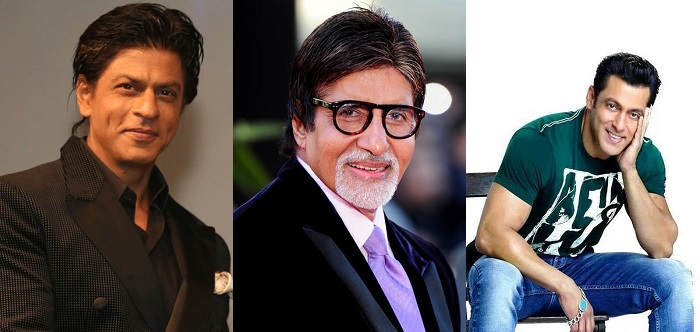 It has been over 40 years since Bollywood megastar Amitabh Bachchan has been part of the film fraternity, and yet he continues to portray unique characters with conviction. As he gears up for the release of Wazir, Big B talked about the change in cinema in a group interview:
"Look how our films have reached the markets outside India. People like Karan, Shah Rukh, Salman and Aamir have made it possible for a much bigger audience to watch our films. When you go abroad, you see them talk about films and superstars like Shah Rukh Khan and Salman Khan it is such a great feeling."
Also Read: Wazir is Farhan Akhtar's first out and out action film
Bachchan, though an imposing personality, said that he believes he is fortunate to be a part of many great films like Wazir even at this age and credited the same to all the writers of his films.
"I am fortunate that the directors think about me while writing a character, but what is fortunate is that they have designed a character in a certain way. If I like the way they have designed the character, I work in the film. They thought about the character which they felt I will be able to do. I am an artist and I just have to do what I am asked to do. The character in Wazir was pretty challenging as I cannot walk in the film but that is a part of my profession. A doctor would treat every person equally, likewise every role which come to me, I do it with equal amount of passion."
Also Read: Wazir is as mainstream as it gets, says Farhan Akhtar
Justifying how the writers make or break a film, Amitabh Bachchan explained,
"Piku is a perfect example which shows brilliance of the writing. The writer is the biggest superstar in any film. They have to write a screenplay and see how the story is moving. They have to design the characters. They have to write dialogues for those characters. If they are writing for those characters, they are actors. We are just following what is written."
Wazir is slated to release on 8 January 2016.