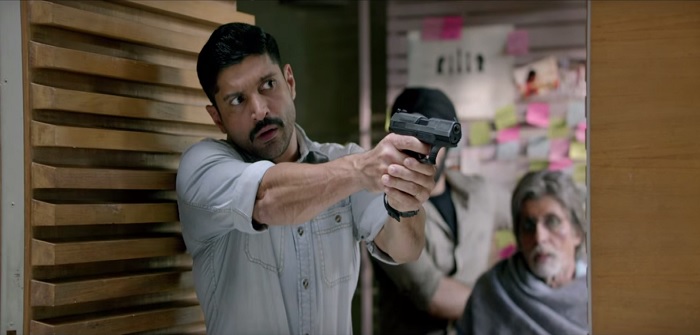 Farhan Akhtar launched the second theatrical trailer of Wazir at an event in Mumbai. The man behind action films like Lakshya and the Don franchise has co-incidentally never been a part of an action film.
With Wazir, the actor is all set to enter the action zone with some high-octane fight and chase sequences. According to reports, Farhan underwent a lot of training to perform all the stunts with conviction and the results are clear to see in the theatrical trailer of Wazir.
Also Read: Here is why Wazir made Farhan Akhtar opt out of Shah Rukh Khan's Raees
Speaking about Akhtar's action sequences in Wazir, producer/writer of the film Vidhu Vinod Chopra said,
"I could not believe that this is Farhan Akhtar's first action film ever. I have watched the film, and trust me he has done all the stunts with so much conviction that it does not seem to be his first action film."
Speaking about his experience with heavy duty action sequences, Farhan Akhtar said,
"I had a wonderful time doing action. There are many chase sequences, there are shoot outs, there are hand to hand combats so yes, it was a lot of fun to shoot for action sequences."
Also Read: Amitabh Bachchan-Farhan Akhtar's Wazir trailer: It's raw, mysterious and powerful
Chopra also revealed that like PK and 3 Idiots, they have given their best for Wazir and have left no stone unturned to make the film technically perfect.
Wazir releases on 8 January 2015.