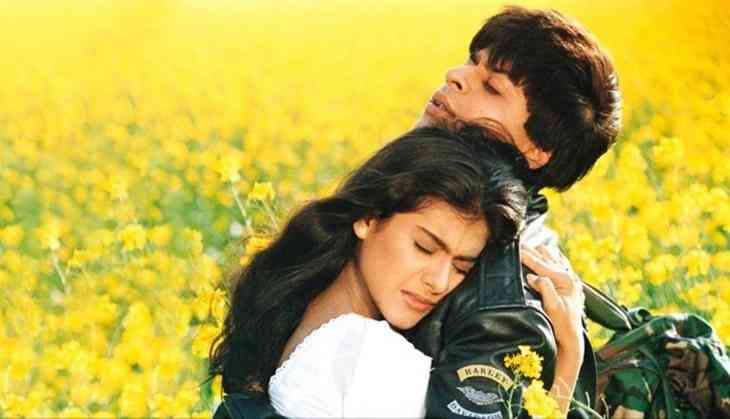 Bollywood Badshah and king of Romance Shah Rukh Khan has already proved that why he is the biggest movie star in the world. Undoubtedly, his films and songs are still on the mind of his fans. The proof of his popularity can be seen on social media these days. Recently, a video has surfaced the Internet which shows a differently-abled man singing a song from SRK's blockbuster film. Interestingly, King Khan also reacted after seeing the video.
In the latest viral video, SRK's admirer named Raju was seen doing lip-sync to the song from the film Dilwale Dulhania Le Jaynge i.e. Tujhe Dekha Toh Ye Jaana Sanam.
The viral video was shared by a Twitter user and wrote, "Plzzz look at this. Raju Bhai singing song for you. Come and meet him. He love you so much."
@iamsrk king
Plzzz look at this
Raju Bhai singing song for u
Come n meet him 🙏🙏🙏
He love u so much ❤️#RajuJabraFanOfSRK https://t.co/e0XI9xbkTe

— Prabudha (@SRKs_Spartan) September 12, 2019
Thanks to the social media platform that has brought the attention of SRK to this wonderful video of Raju.
Check out what SRK said:
Wow how well he sings. Give him hug from me. Love https://t.co/3Vtg6IKeii

— Shah Rukh Khan (@iamsrk) September 12, 2019
We must say what a kind gesture showed by King Khan for Raju!
Dilwale Dulhaniya Le Jayenge was the superhit film of Shah Rukh Khan and Kajol in the lead roles. The film was directed by Aditya Chopra. Interestingly, after two decades since its release, the blockbuster continues to enjoy cult status.
Also Read: Twitterati begins countdown for Shah Rukh Khan's birthday