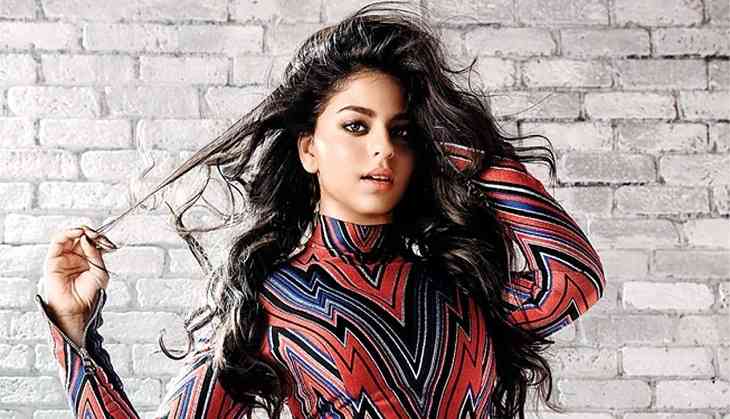 Suhana Khan, Shah Rukh Khan's daughter and also one of the most famous star kids of Bollywood. Suhana always grabbed the headlines for her dressing and fashion sense as well. Even shutterbugs always fond of her and make headlines on her activities. She is also quite popular on social media as keeps on sharing her pics and videos on her social media account.
Now, SRK's daughter is in the headlines for her photoshoot. However, it's not for any advertisement or for any film but for Vogue. Her first photoshoot is taking the Internet by storm! We must say that she is a packet of huge talent. She has taken good looks from her mother while talent from her father Bollywood's 'King Khan'.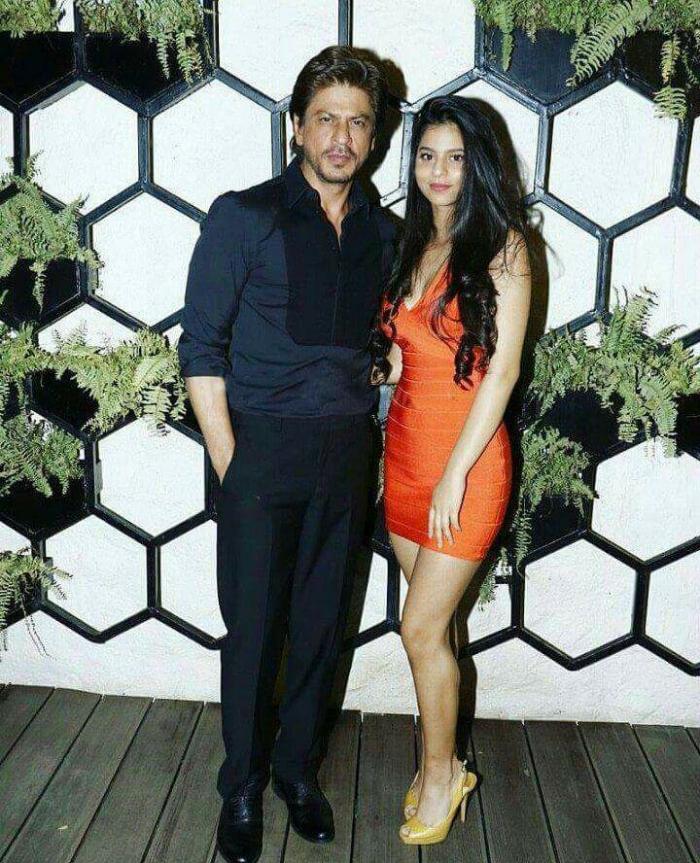 Currently, Suhana Khan is on cloud nine because of her latest photoshoot. Yes, during an award show, Gauri Khan revealed that Suhana has bagged a photoshoot for a magazine and finally, her father SRK launched the cover page on which his daughter picture published.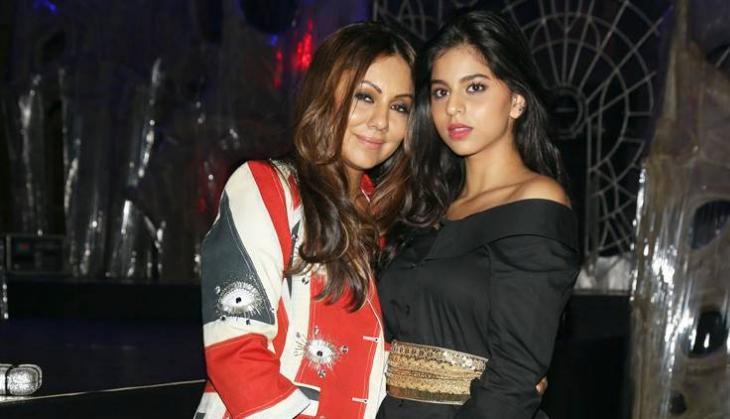 As we all know SRK is not a strict father, he always supported his children. However, SRK always said that Suhana will first complete her education then she will make a debut to Bollywood industry.
However, Suhana Khan latest photo shoot has created a buzz on social media. Suhana is well-known in the fashion industry.
Her photoshoot for the Vogue has left everyone spellbound.
Have a look at her first photo shoot: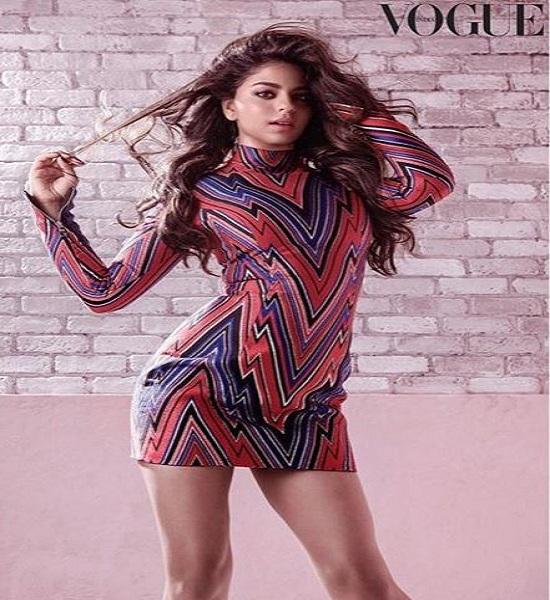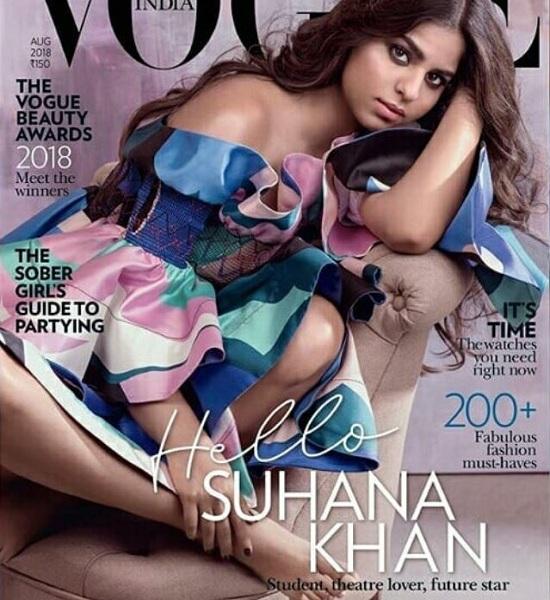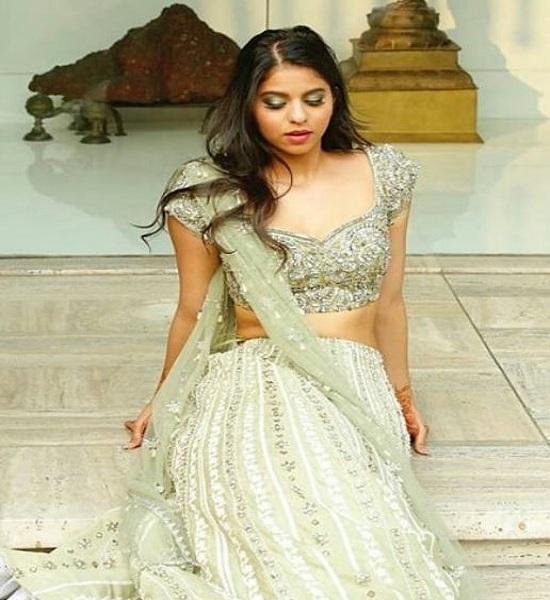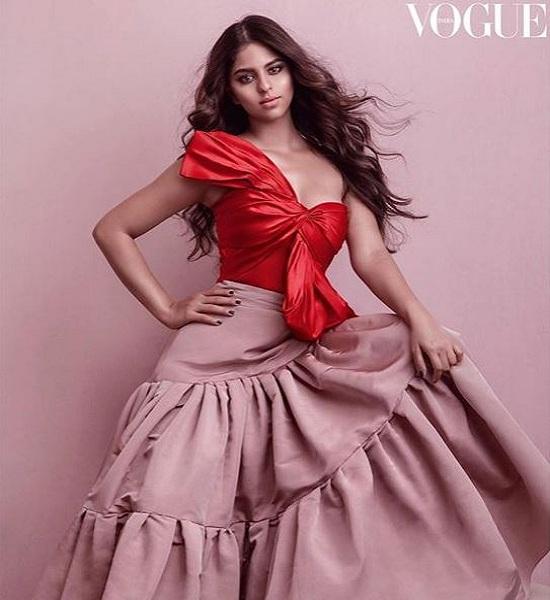 Father SRK has also shared the picture of launching the Vogue cover page and wrote, 'Holding her in my arms again thanks to Vogue. 'What imperfect carriers of love we are..." except when it comes to our children. So sending u all my love & a big hug. Hello Suhana Khan!'
Holding her in my arms again thanks to Vogue. 'What imperfect carriers of love we are..." except when it comes to our children. So sending u all my love & a big hug. Hello Suhana Khan! pic.twitter.com/RrkhJ8kfz5

— Shah Rukh Khan (@iamsrk) July 31, 2018
Suhana's photo shoot has become the topic of discussion in the tinsel town as everyone poured their wishes for Suhana's first photoshoot.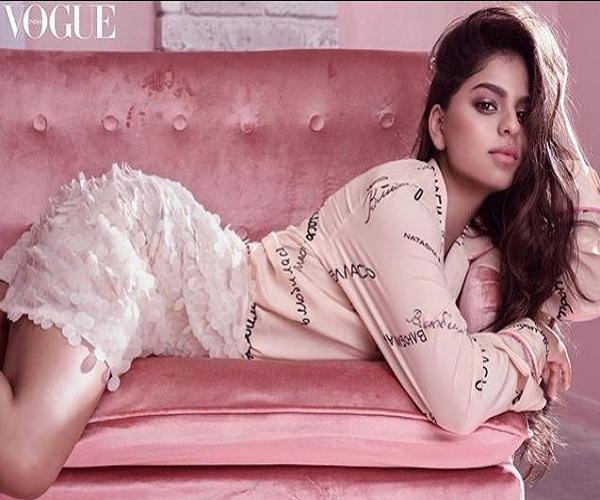 Here's how Bollywood reacted:
Suhana is looking Gorgeous Shah. God bless her in abundance @iamsrk 😘😘😘

— Farah Khan (@FarahKhanAli) August 1, 2018
Have seen her on stage and had my heart bursting with pride!! She is stunning, soulful and a bonafide talent! Welcome to the spotlight my darling! Even in its harshest moments it will envelop you with immense love....and thank you for never calling me UNCLE! Love you ❤️❤️❤️ pic.twitter.com/wGIfET0nrD

— Karan Johar (@karanjohar) July 31, 2018
Well, some people on social media cried 'nepotism' over Suhana pictures and trolled her brutally.
Check out some tweets:
So why is Suhana Khan on the cover of Vogue? Give me one solid reason. Okay, even if is vaguely solid, that's fine as well. #Bollywood #nepotism

— bodhisatya (@bbthakur) August 1, 2018
Really don't believe in celebrity bashing, but why is Suhana Khan is on the cover of Vogue?

Technically this isn't even celebrity bashing, because she's not one, her father is.

My dad is an accountant, will ICAI put me on their monthly magazine cover?

— Srishti (@Srishtea_) July 31, 2018
#SuhanaKhan
Nepotism is everywhere either it's politics or bollywood no one can run away from this bitter truth.
But now we have to decide where is tha real talent is ?

— योगेश गुरु (@ybishnoi29) August 1, 2018
#SuhanaKhan is trending bec of a magazine cover and too much PR. #Nepotism splashed on our faces.. look at the words "new era" #Vogue #VogueIndia @voguemagazine @VOGUEIndia #NepotismRocks pic.twitter.com/qcuDpkZRbb

— Akash Gosavi (@gosaviakash2) August 1, 2018
This is trending just because of Nepotism.#SuhanaKhan

— Sunny Sindhu (@sunnysingh695) August 1, 2018
Well, trollers can't spare anyone be it a celebrity or their children!
What do you think about Suhana photoshoot?
Watch Video:
Also read: What an entry! Bharat star Salman Khan and Katrina Kaif will leave you spellbound with their ramp walk; see pics and videos