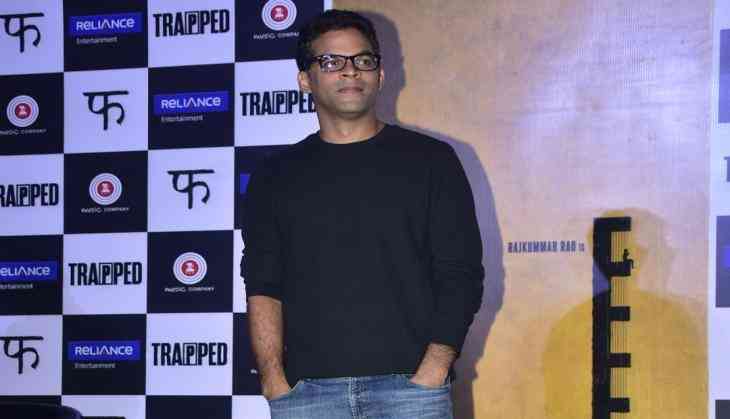 Vikramaditya Motwane injured his finger while demonstrating a crucial scene in 'Trapped.'
'Trapped' showcases India's first survival drama wherein we witness the protagonist Rajkummar Rao being trapped in a house endlessly for days without food, water and electricity.
One of the scenes required Rajkummar to try opening the door by hitting the lock of the door from inside with an iron plier. Director Vikramaditya Motwane was demonstrating the scene to Rao with utmost intensity and he suddenly hit his finger really hard with the plier.
The scene was shot on the fourth day of shoot and Motwane's finger was black and blue until the 25th day of the shoot. We witness a glimpse of this scene in the trailer itself where Rajkummar is fiercely hitting the door lock hard with an iron plier and in turn hurts his hand.
The scene depicts a crucial point in the film where the protagonist tries his best to set himself free and his desperation and angst is captured beautifully.
'Trapped' is already receiving positive response for its innovative content in the trailer and the director and actor have prepped really hard to bring a fresh, nail-biting experience for the audience to witness India's first survival drama on screen.
Reliance Entertainment presents 'Trapped,' a Phantom Production and directed by Vikramaditya Motwane, slated to release on 17th March, 2017.