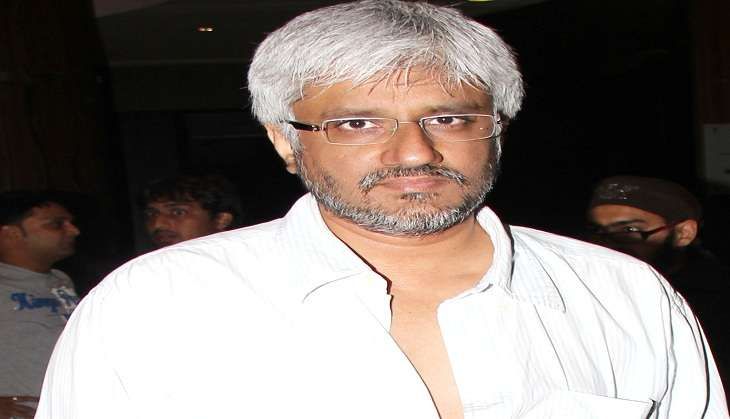 Director Vikram Bhatt is all set to launch his own channel VB on internet starting with an erotic web series called Maaya. The filmmaker talks about his bold web series, advantages of the medium and dodging censorship.
What made you choose the digital platform to do the series?
Maaya is a series about a married woman who is into BDSM (Bondage,Discipline,Sadism and Masochism,a variety of erotic practices). It has been her fantasy to indulge in BDSM, but she feels too judged and so keeps it a secret. She checks on the internet and starts interacting with people under the username of Maaya. There she finds a person, who promises to make her fantasies come true and so it is Maaya's dilemma between mind and body, between love and lust, between marriage and desires. It is bold and sensitive, but there was no way that the Indian Censors would have passed it if it this subject was made into a film. In digital medium there is no barrier between single screens and multiplex, you can reach out to audiences everywhere and anywhere through the platform. Another reason is that this series is in Hinglish and that works better for web.
Who have you cast in it?
It is going to release on January 27 on my channel VB on the web. It has Shama Sikander, Veer Aryan, Vipul Gupta, Aradhya Taing and Parina Chopra.
You said one of the reasons for opting for this format is due to censorship issues. Does it have to do with your bad experiences with the board earlier?
Who doesn't? In my film Love Games the cuts were terrible, the length of the kiss, how many times you can use a cuss word everything was dictated. The cuts suggested were ridiculous and arbitrary.
But there are options like going to tribunal or law....
Of course there are but those are time consuming and really not always affordable.
Was it a conscious decision to launch it on your birthday?
Yes, it is of course a conscious decision, it is a start of a new journey and what is a better day than my birthday?
Did you face any challenges while shooting for this format?
Not really, it is a very exciting format; the ten part series offers you the chance to really explore the subject and the characters. Everything else is no different from shooting a proper feature film.
What according to you are the advantages and disadvantages of the digital space?
I am yet to come across any disadvantages but offhand I would think that budgets are less and that is definitely something that restricts you. But I can also see that changing and soon we will have bigger and better budgets. The advantages are many. Language is not a barrier, you don't need any stars for content is the king, the internet has also taken out the middle men from the creative process what I mean by that is, you don't need the producer or a corporate, the distributor or the exhibitor for that matter. You are free to reach your audiences straight away.
Your series is said to be on the lines of the popular book and movie, Fifty Shades of Grey...
It is not on the lines of Fifty shades of Grey. It is about BDSM, but when I tell anyone it is about BDSM they ask me what is BDSM and that is the reason why I refer to Fifty Shades of Grey. Not everyone knows the term BDSM but I am sure after Maaya, they will know better.
Was it difficult to shoot the intimate sequences?
I must say that Shama Sikander did the role with absolute trust and faith in me. It took a lot out of her and she never complained even once. The scenes were tough and it needed courage to do it in front of people. But we managed to do them and they turned out to be brilliant.
Are you going to only concentrate on web?
No not at all. There is the film 1921 that we start shooting now, then there is Haunted 2.For 1921 Zareen Khan and Karan Kundra have been finalised. We are yet to start casting actors for Haunted 2.