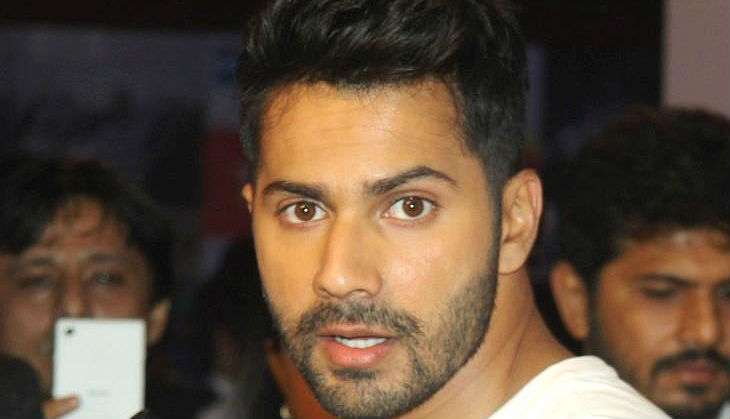 Varun Dhawan has tasted success with most of his big screen outings since his debut film Student of the Year, but the actor says that in showbiz one cannot let success go to one's head.
The actor -- who enjoys a huge female fan following -- says the equations changes every Friday at the Box Office.
"As an actor, you cannot take the stardom or your success very seriously. Every Friday things change... All of this (stardom) is here because of cinema. Like I say, I am here to be an actor -- whether it is doing comedy, dance or action roles -- if I am able to evoke an emotion among the audience, then my work is done," Varun said at an event.
The actor, who was in New Delhi on Saturday for India Today Mind Rocks Youth Summit, also said he is overwhelmed with the love that is showered upon him by his fans. He took a vow to "work really hard to make sure that it continues".
The son of filmmaker David Dhawan entered the film industry with Student of The Year and went on to make his mark with films like Humpty Sharma Ki Dulhania, Badlapur, Any Body Can Dance 2 and Dishoom. He also had setbacks with films like Main Tera Hero and Dilwale.
Dilwale, a film directed by Rohit Shetty, bombed at the box office despite a cast led by Shah Rukh Khan and Kajol.
Varun admits that Dilwale was a failure, but he refuses to ever call it a "mistake".
"I will never say that Dilwale was a mistake. Rohit has entertained the audience for years and years, and it also starred Shah Rukh Khan who is a super duper star. Maybe a lot of people didn't like the film, maybe I was also not at my best.
"I could have done way better," said the actor, who feels "the current generation is not as 'fast' as people say" in terms of relationships.
Varun also revealed that he was all of 13 when he kissed for the first time. Back then, he was a teenager, but now he says he understands that people need to "invest in relationships" for sustaining them.
He also spoke of how the Indian film industry, which produces over 1,000 films every year, is not going through such a rosy phase economically.
"The film industry is economically not going through a great period. As an industry, we need to get our act slightly together and make sure people come in more for content and performances," Varun said.
-- IANS